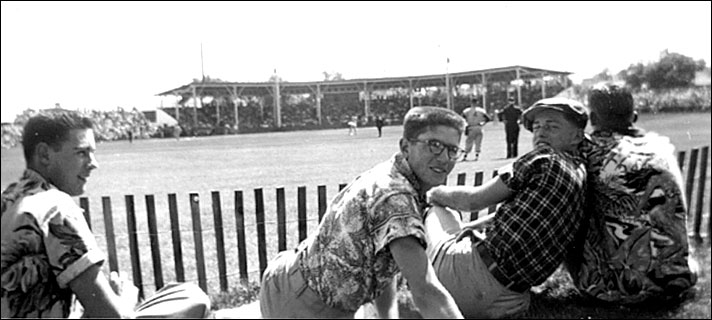 Eliminated in the 1951 Saskatoon Optimist tournament, members of the California Mohawks and Saskatoon 55s watch the final from centre field. Left to right, Bud Watkins, unknown, Steve Stavrianoudakis, Charlie Beene. (Photo courtesy Charlie Beene)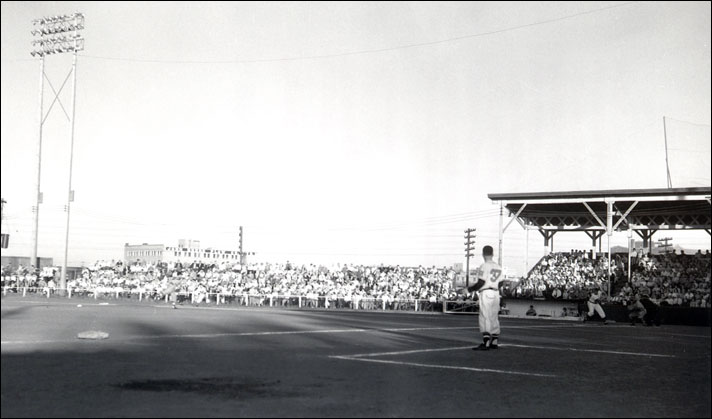 The 1951 season opener at Cairns Field in Saskatoon. Image courtesy of The Saskatoon Star-Phoenix via the Saskatchewan Archives Board

Baseball was big news on the prairies. This was a tournament preview -- taking up a major portion of the sports section. Left to right -- Bob Garcia, Bob Stevenson, Charlie Beene, Roy Dean, Jimmy Shields, Pete Polus, Andy Porter, Andy Swota (Saskatoon Star Phoenix, June 29, 1951)

This headline, in the Medicine Hat paper went the full width of the page. It announced the Medicine Hat (California) Mohawks 16-2 win over Moose Jaw clinching third spot in the WCBL standings.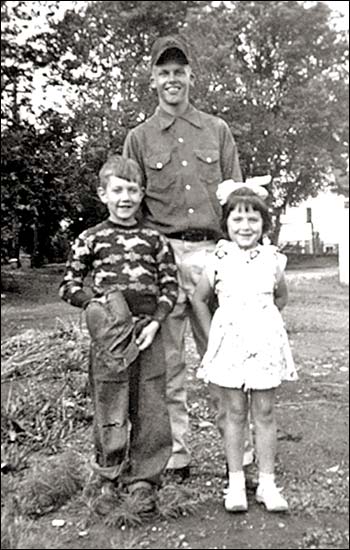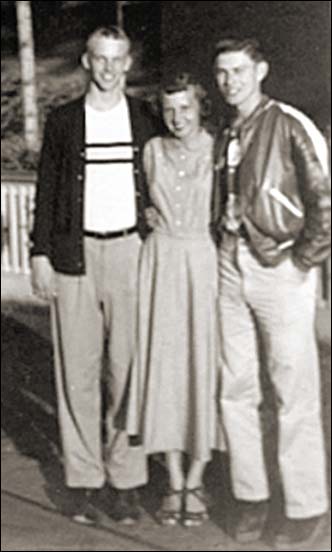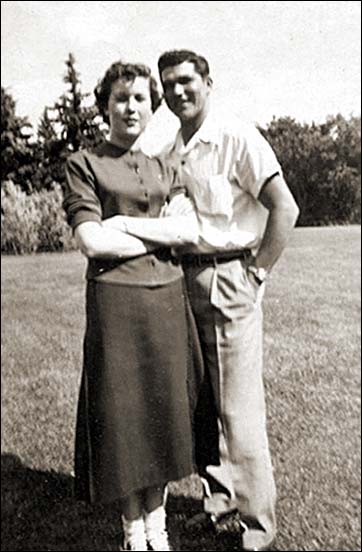 California kids in Saskatoon, 1951. Left: Charlie Beene (all of seventeen) and his even younger pals. Centre: Beene, unknown, Steve Stavrianoudakis. Right: Bob Garcia and friend. (Photographs courtesy Charlie Beene)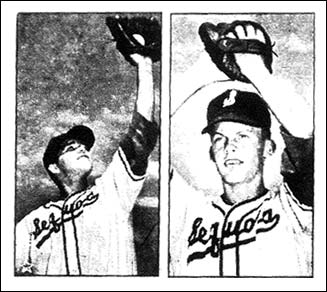 Left : On May 17, 1951, the Saskatoon Star-Phoenix carried the news that two players from the College of Sequoias, Bobby Garica (left) and Charlie Beene would be arriving in about a month to join Roy Taylor on the Saskatoon 55s.
Below left - Player-manager Roy Taylor (extreme right) with three of his stars with the Saskatoon 55s. Jack Hannah left, Sherman Watrous centre, and Bob Herron right. (Saskatoon Star Phoenix, June 13, 1951)
Below right - Roy Taylor takes a turn in the infield.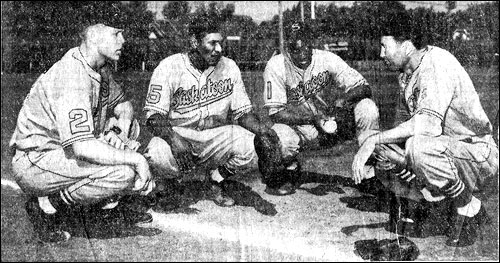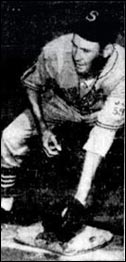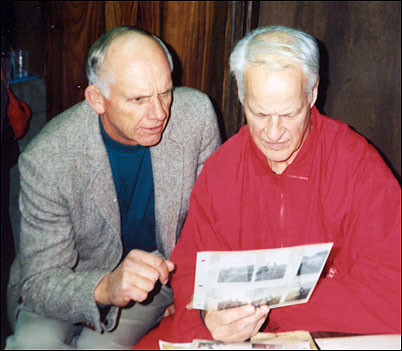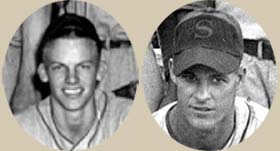 Left - 1993 in Billings, Montana. Gordie Howe comes to town while on a tour marking his 65th year. Charlie Beene and Howe go through Beene's album of their time playing ball in Saskatoon in 1951.
Above - Beene & Howe in photos from 1951. (Photo courtesy Charlie Beene)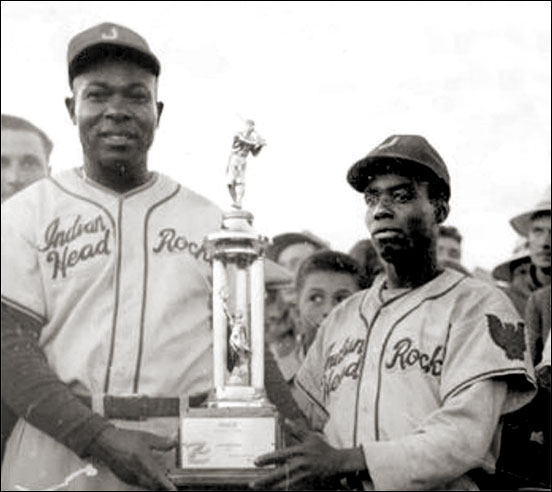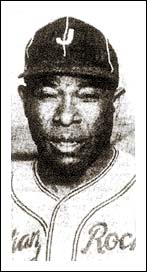 Left - a member of the Indian Head Rockets accepts the trophy for winning the Foam Lake Tournament and a berth in the Saskatchewan playoffs.
Note the "eagle" emblem on the left sleeve. The ball club had been the Jacksonville Eagles before crossing the border and making a few uniform alterations.
The Florida-based team became Indian Head's representative in Saskatchewan baseball. Velcro surely would have been handy back in those days!
Right -- Indian Head manager Jim Williams.


Page 1 Page 2 Page 3 Page 4 Page 5 Page 6 Page 7 Page 8 Page 9