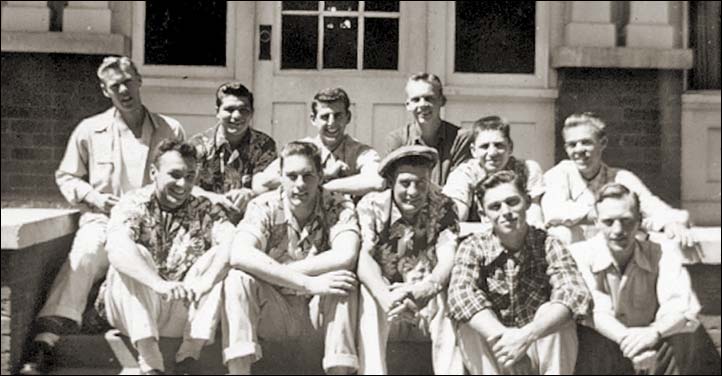 The Fresno and Visalia, California kids playing for the Saskatoon 55s and California Mohawks get together in Saskatoon during the 1951 season. Back row (left to right) : Jack Hannah, Bob Garcia, xxx, Charlie Beene. Middle row : xxx, Jim Peterson. Front row : Ray White, Bud Watkins, Roy Taylor, Steve Stavrianoudakis, Norm Brown. (Photo courtesy of Charlie Beene)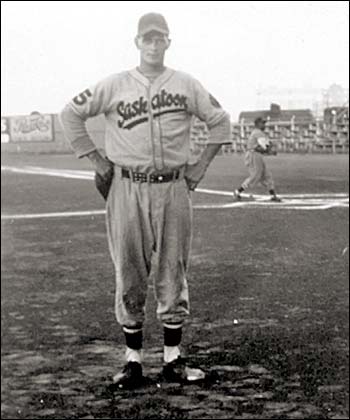 Left : Gordie Howe mans first base for the 55s. Right : Southpaw pitcher Lefty Arnold. (Photos courtesy of Charlie Beene)
While not a challenge to the famous House of David pepper game, the Saskatoon 55s have their own fun.
Left to right : Jules Swick, Steve Stavrianoudakis, Bob Garcia, Norm Brown, Jack Hannah. (Photo courtesy of Charlie Beene)
Pitcher Charlie Beene of the Saskatoon 55's at the Kamsack tournament. Beene was outstanding in the semi-finals as he held the powerful California Mohawks to just one hit in seven innings of relief in a 4-0 victory. Saskatoon won the tournament with a win over the hometown Cyclones. (Photo courtesy of Charlie Beene)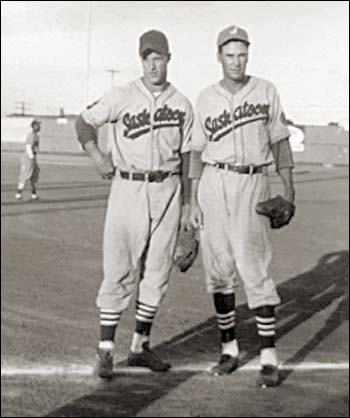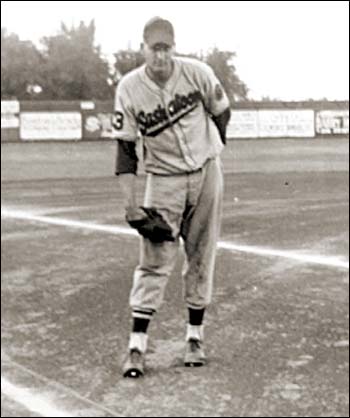 Left : Hockey legend Gordie Howe and Saskatoon playing-manager Roy Taylor. Right - pitcher Murray Coben. (Photos courtesy of Charlie Beene)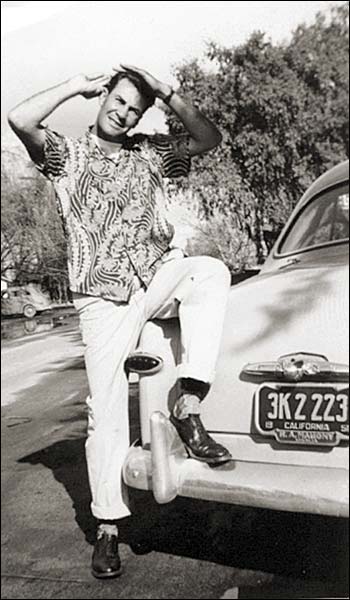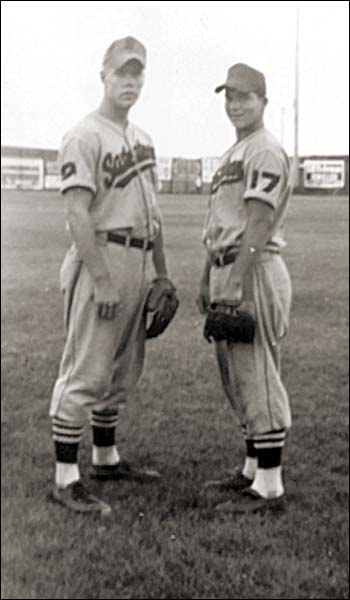 Left : June 4, 1951, Roy Taylor prepares for the trip from Visalia to Saskatoon. Right : Pitcher Jack Hannah and catcher Bobby Garcia. (Photos courtesy of Charlie Beene)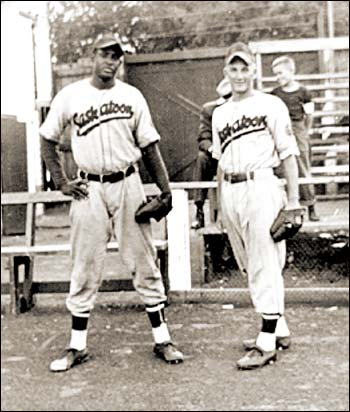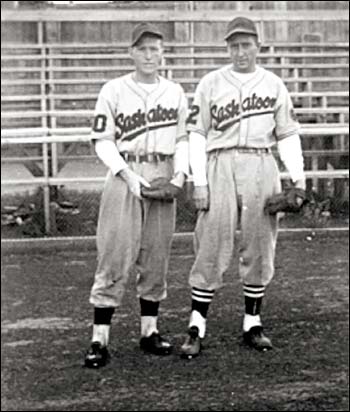 Left - Bob Herron and Jules Swick Right - Norm Brown and Jerry Webster. (Photos courtesy of Charlie Beene)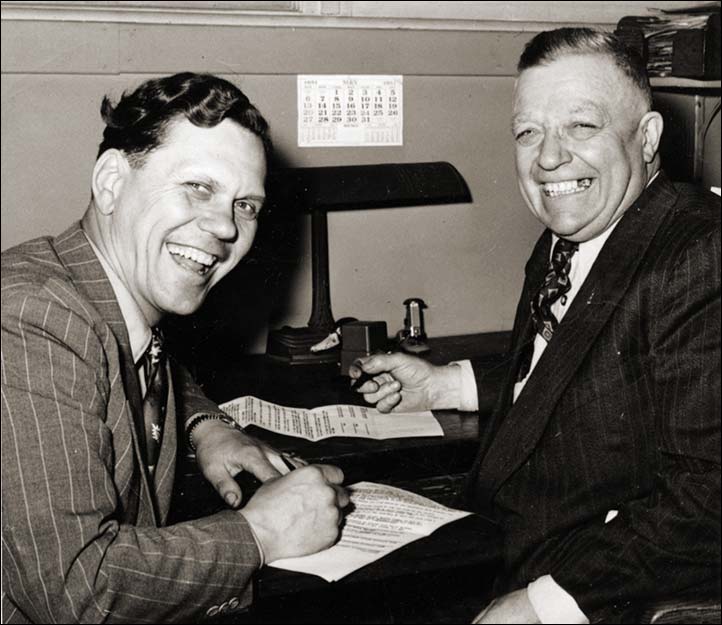 The happy gents, Ralph Mabee (left) and Al Verner shown just after they signed an agreement to amalgamate their senior baseball clubs in an attempt to give Saskatoon one outstanding ream this season. A year ago, Verner and Mabee didn't do much smiling when they met. In fact, they were baseball enemies, Al leading his Cubs and Ralph his Legionaires in the Northern Saskatchewan League. However, for this year at least they'll be close baseball pals and hope to turn out a club of which Saskatoon will be proud. They'll start assembling the new team, Saskatoon 55s, next week. Roy Taylor, last year with California Mohawks, will be the playing-coach. [Saskatoon Star-Phoenix, May 05, 1951]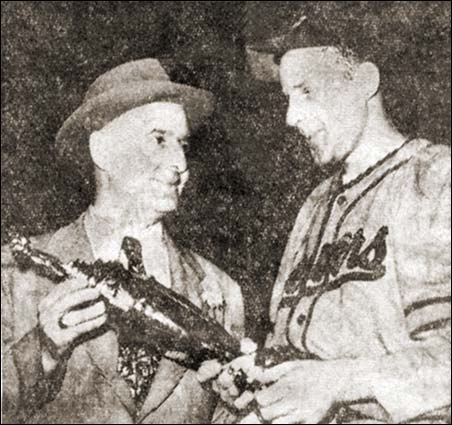 Andy Swota, ace hurler and batting star of the North Battleford Beavers, who copped first place in the Northern Saskatchewan League this year, is shown here receiving the most valuable player award, given this year for the first time, from James Chrones, of the Gem Cafe.
Swota leaves today for his home in the United States where he has enrolled for a university term. (Saskatoon Star-Phoenix, September 7, 1951)
Swota was a four-sport star at Winona State University in Minnesota. He compiled a 15-2 mark as a pitcher, posting a career 1.98 earned run average. When not on the hill, he played first base and finished with a .295 career batting average.