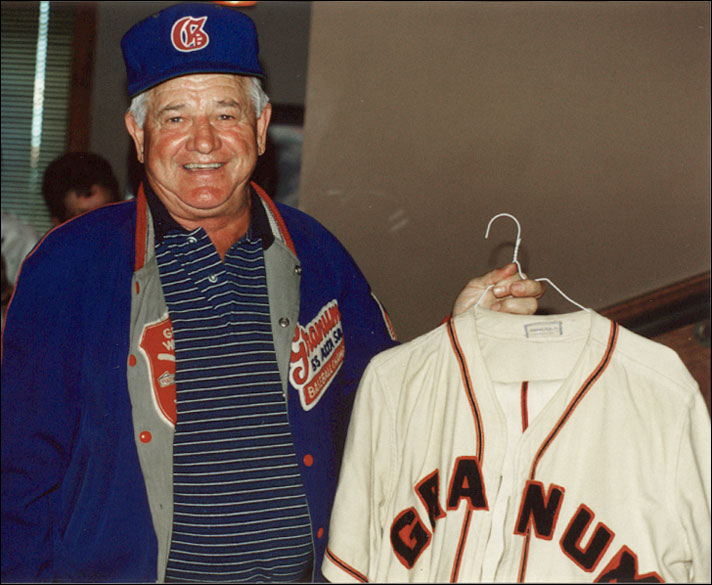 Gordie Vejprava with his Granum White Sox uniform from the mid 1950s.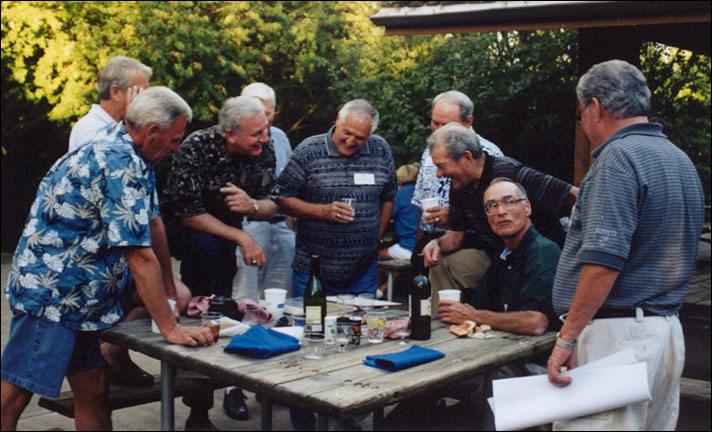 Checking out the old scrapbooks! Left to right - Dick Creigton, Brack Bailey, Steve Schott, Darwin Walkingshaw (mainly hidden behind Schott), John Vaselenak, Jim Garrett, Gord Wesley, Bob Bourbeau and Gary Kirk.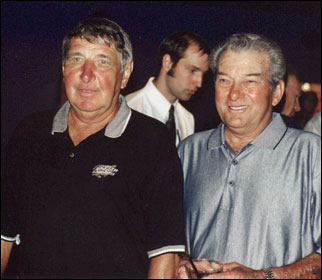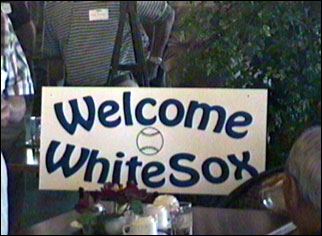 Jim Lester (left) and Gord Wesley (the old White Sox infield combo - Lester at third base, Wesley at second), two of the main organizers of the 2000 reunion. The Sox operated out of Granum through the 1958 season, then played out of Lethbridge for the 1959, 1960 and 1961 seasons.


REUNION PHOTOS_1 PHOTOS_2 PHOTOS_3 PHOTOS_4 PHOTOS_5 PHOTOS_6