Update : 31 August, 2011

Ah man. Len Tucker gone too. We've just learned of the passing of the former WCBL star. Jeff Davis of the The Fresno Bee has a nice story in the Tuesday paper. The item is posted on our Len Tucker page.
---
31 August, 2011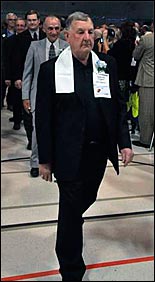 I'm very disappointed at not being able to make this year's induction ceremony at the Saskatchewan Baseball Hall of Fame as a dozen more individuals, plus team, community and family groups were honoured in the annual August celebration at Battleford, Saskatchewan.
It's always a fun gathering and an opportunity to meet some fascinating people.
That's Jerry Flanagan at the left at the opening procession leading the Kindersley Klippers representatives.
Below left is Ed Stefureak Jr. in the middle accepting the Hall of Fame plaque on behalf of his late father with Ed Bryant at the left and Jane Shury, right.
And below right, that's Wally Blaisdell with Hall of Fame CEO Shury.
Photos by Trent Cey from The Battlefords News Optimist. ]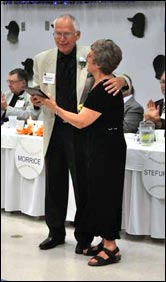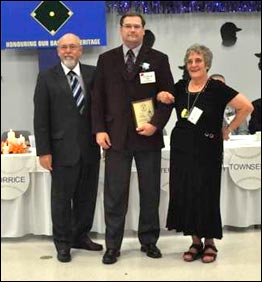 Paul Hack has been at the microphone for 27 years and again introduced the twelve new individual inductees - Anton Belous, Wally Blaisdell, Roy Burns, Hugh Carr, Don Dupuis, William Erhardt, Walter Harasen, Lyle Johnson, Rick Morrice, Larry Orth, Ed Stefureak and Ken Townsend.
The Kindersley Klippers and Lashburn Linnets/Cardinals were inducted in the team category, the town of Wilkie in the community section and the Biensch family of Marsden in the family category.
The guest speaker was Bill Clark of Columbia, Missouri, who scouted in Saskatchewan for more than three decades as a major league scout. This was the 27th annual induction ceremony.
---
27 August, 2011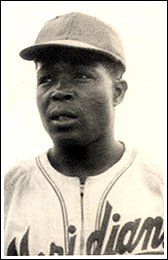 Very sad news from Sarasota, Florida. Willie "Curly" Williams has passed away. He died on Tuesday following complications from a stroke. He was 86.
Mr. Baseball in Lloydminster during his tenure with the Meridians and GreenCaps from 1955 to 1963, Williams had settled in Sarasota after ending his playing career in Canada. He had first come north in 1953 to play in the ManDak League with the Carman Cardinals.
The easy-going Williams was both an all-star shortstop and third baseman and most popular player during his time on the prairies. See the full Williams' profile.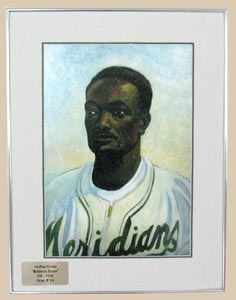 A major thanks to Angie and Eugene Ewanowich. They tracked down and had copies made of a painting of former Lloydminster Meridian Roberto Zayas. The work is by renown prairie artist Lindsay Evans. A copy has been sent to Roberto's daughters who were in Battleford a year ago as Roberto was inducted into the Saskatchewan Baseball Hall of Fame. The plaque reads "Lindsay Evans, Roberto Zayas, Oil - 1958, Print #4". Thank you Angie & Eugene !

Thanks as usual to Rich Necker for his sleuthing which has produced many fine additions to the site, including a variety of photos from the Notre Dame (Saskatchewan) Archives Museum. We need some assistance in identifying players and the timeline. Take a look at the page 1940s-50s Notre Dame and see if you can help. Among those pictures is a team photo with the Notre Dame players dressed in San Diego uniforms. Seems the owner of the then San Diego Padres of the Pacific Coast League (1930s) was a prime benefactor of the Notre Dame operation (there's a Lane Hall, Lane Field) and the uniforms were just part of his patronage. We're trying to figure out the connection between Lane and Notre Dame, no luck so far.
In the 1955 snapshot section there's a photo which includes Frank Germann & a representative from Brandon sharing the trophy as co-winners of the Indian Head Tournament. There are also two new photos of the 1955 team and photos of the 1948 Senior and Junior teams. . I'm pretty sure we have the names right. And, there's a team picture for the 1939 squad as well.

Also from Rich, we now have game reports for the 1973 Northern Saskatchewan League. That pretty well completes the game reports for the entire run of the league, 1960 to 1974.

In the meanwhile, we've been busy behind the scenes updating rosters from the early years. The Western Canada Baseball League 1907-1921 and the 1920s rosters are now just about finalized. If you note any errors/omissions, please let us know. Even if it's a first name. Every little bit helps. We even managed to sort out a couple of guys from the early 1970s - Steve Kemp and Stephen Kemp, one a pitcher, one an outfielder, both playing at the University of Southern California. Stephen, the right-hand pitcher, suited up with Saskatoon in 1973. Steve, the slugging outfielder, went on to a major league career.

So pleased to hear from Dave Ruybalid an import pitcher with the North Battleford Beavers in 1974 when he finished among the leading hurlers with a 1.72 earned run average.

Barry Forster, whose dad was a star player in Saskatchewan and Ontario in the 1920s and 1930s has done a remarkable job in digging up clippings and photos of his playing days as part of a submission to the Saskatchewan Sports Hall of Fame and has been so generous in sharing the information with us. Photos of the Regina Balmorals/Nationals of the late 20s and early 30s are already on site and there are more to come. In particular, Barry managed to find a photo of Hector McLeod, star hurler of the Nationals. An even better copy is on the way as well.

Also added over the last few weeks - a team photo of the 1914 Saskatoon Quakers of the WCBL and an item about a murder charge against Pat Meehan a former catcher for Brandon.

Thanks too to Jack Altman, Phil Risinger and Tom Mulcahy for their continuing support and contributions which I am still working through. Thanks !
---
27 July, 2011

It's raining again. Or, is that, still raining? A wet summer has curtailed many outdoor activities, so bad news for maintenance on Monika's garden and yard chores, but good news for folks interested in more information on Western Canada baseball. The deluge in BC means a lot more time indoors and at the keyboard trying to piece together more and more of the activities on the diamonds of the west in the 1950s-60s and early 70s.
The progress has been quite remarkable. The latest big step forward comes courtesy of the indefatigable Rich Necker. He's been hunkered down at the microfilm reader in Regina pouring over old copies of the Moose Jaw, Regina, Saskatoon, North Battleford and other papers digging for snippets of information on the 1973 and 1974 Northern Saskatchewan League games.

It's resulted in quite a haul. Rich has now forwarded details on all the games in 1974 along with some photos mainly for the 1973 and 1974 seasons. There are also welcome additions to the snapshot pages of 1973 and 1974.
It means we now have reports on just about every game played in the NSBL from 1960 through 1974 (the extent of the circuit). There are a few games missing from 1973 but that's next. That's Gorman Heimueller (left) in 1974 with the Eston Ramblers. The left-hander was among many who toiled on prairie diamonds to advance to the major leaguers.

Rich has also filled in some missing information from the early years, 1929 and 1930, including substantial additions to roster pages.

Oh what a surprise in tracking down info on the Peace River Stampeders of the 1960s. I was put in contact with a Shirley Ann Brown of Peace River, Alberta, whose husband was a main man on some of those clubs. Well, it turns out, Shirley Ann was a colleague of wife Monika when both worked at the swimming pool during their school days in Peace River. Shirley Ann has been very helpful in sorting out names to go with the faces in the 1960 and 1961 teams. In fact, she helped nail down the year of the 1960 squad which we had originally tagged for 1963.

We're also trying to provide some names to go with the faces for the Donnelly club of 1961. I've been able to ID just one member of the team - John Doucette, the former pitcher for the Edmonton Eskimos of the Western Canada League. John's daughter is going to be talking with her dad soon to try and get more names.

It's a long story (involving a lost phone number and a recent recovery) but we've finally made contact with former Lloydminster Meridian Jim Hansen. He's was just a young pup when he pitched for the Meridians back in 1956-57 and went on to a lengthy teaching and coaching career in Thousand Oaks, California. I am hoping Jim can help ID some of the players in the 1957 team photo.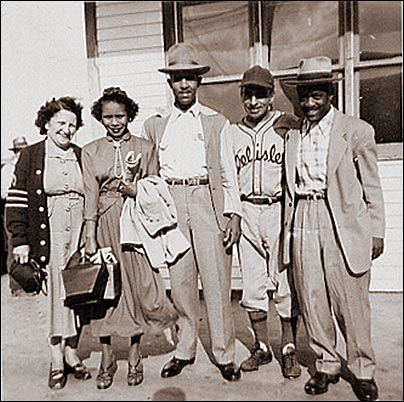 Max Weder has come up with some more gems on his Flickr site. Max, a former resident of Delisle, Saskatchewan, has quite a collection of photos from the little town best known as the home of the famous Bentleys.
Thanks to Bev Bentley for providing the names. Left to right - Mrs. Roy Bentley (Bev's mother), girlfriend of Eddie Brown (name unknown), Joe Hollin Chretien (known simply as Joe Hollin in Delisle), Doug Bentley and Eddie Brown. The three players were members of the 1950 edition of the Delisle Gems of the Northern Saskatchewan Baseball League.

Through old friend Rodney McLean I've been in touch with Don McIntyre, one of the McIntyre brothers so prominent in Neilburg area sports and with those Neilburg teams in the Northern Saskatchewan League.
While Don is trying to dig out some photos and info on his playing days, Rodney is attempting to locate some photos of former Lloydminster Meridian Modie Risher who became such a good friend of the McLean family. Rodney's mother, Lillian, one of the great baseball fans in my home town (and the nurse on duty when I was delivered in hospital) is still going pretty strong at age 98. Marvelous woman.

I am very happy to report progress on the Players List(s). Rich had a great suggestion which had made the task much, much less formidable - break the lists into decades. Well, the first decade (the 1920s) is posted, along with a special list for players of the old Western Canada League of 1907-1921 and a list for the Basin League of South Dakota and Nebraska. I am already working on an update of the 1920s list and hope to soon begin the 1930s.

Game reports for the old Big Four Alberta loop, 1947 to 1950, have been on the back burner for awhile, but we've made a good start on the 1950 season. The snapshot page for '50 also has some new material.

Significant updates have been made to various tournament pages, especially the 1950 and 1974 editions.

Much thanks to Barry Forster for a photo of the 1929 Regina Balmorals. Barry, who is preparing a submission to the SK Sports Hall of Fame for induction of his father, Bryan, has been very generous in sharing material from the 20s and 30s. From the 1929 photo we've posted the beginnings of a photo gallery for that season.

Thanks as well to Brian Stevenson for keeping us in mind as he sends along material from the days of the early WCBL. Stuff from The Sporting News and Sporting Life has been extremely helpful.

Among recent contacts is the grand-daughter of Vern "Moose" Johnson one of the teammates of Satchel Paige on the 1935 Bismarck team which went on to win the inaugural National Baseball Congress championship. Lisa was trying to find a copy of that team photo when she found us!
---
30 June, 2011

It's been monsoon-like weather in south-central BC, so we've taken advantage of the limited opportunities in the great outdoors to plug away at filling in some missing pieces. We're happy to report


that almost all of the game reports for Northern Saskatchewan League (1960-1974) are complete with a few exceptions (much of 1974 for example). In addition, there are some new pictures in the photo galleries. Thanks to Rich Necker's digging we've added players such as Wally Jackson (left) of Kindersley and Gerry Lister (right) of North Battleford who've been missing from the lineup and Dave Middleton of Saskatoon for whom we have a better photo.

For those fans in Northern Alberta, there's a treat. There's now a site for the Wheatbelt Baseball League. The circuit has five teams this season - Cecil Lake, Fort St. John, Grimshaw, Rycroft and Peace River. The site has some history (including some photos) of the old Peace River and Donnelly teams. Thanks to Paddy Larsen for the heads-up and for sharing the photos - the 1961 Peace River Stampeders, and the individual photos. Help needed in identifying the players.
---
25 June, 2011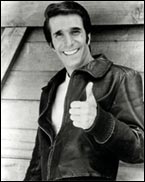 Among the areas to see a significant update is the Timeline page. With our extension of coverage to 1974 (from 1964), it was necessary to dig up a chronology of events for those extra ten seasons to provide surfers with a glimpse of the events of the day. (Do you remember the year Happy Days, with The Fonz, had its start?)
It has taken much, much longer than anticipated with a need to try and check dates and information (if you see any typos, errors or omissions please send a note). It was, however, an enjoyable and educational journey back in time to re-live some of those moments.

Along with the Granum Museum opening story below, we've added the material to our Halls of Fame page. There are some extra photos too, including one of the president of the museum board, Mike Sherman.

It's been a struggle, but we've managed to provide game reports for most seasons of the Northern Saskatchewan League. The latest to be posted are the 1968 and 1969 summers. While researching the '68 NSBL reports, we came upon a few reports for the Mid-West League in Saskatchewan and we've managed to put together most of their season as well. Still on the "to do" list for the NSBL are the 1970, 1973 and 1974 campaigns.
A few more photos have been added to the general 1961 snapshot page and the 1970 Stats page now reflects the discovery of some "final, unofficial" statistics recently unearthed. And, there are a couple of dozen new and revised photos on the photo gallery pages, mainly in the 1960s.

Amazing Baseball Heroes, Inspirational Negro League Stories is a lovely little book. (And, thank goodness it slipped through the postal troubles we're having up here.) Author Bryan Steverson has put together fascinating profiles of twenty former Negro League players, covering a wide range from Jackie Robinson to Dirk Gibbons. How they succeeded against such opposing forces is quite remarkable. There are many wonderful nuggets of information. Be sure to read about how Josh Gibson got his start in the Negro Leagues, and why Dirk Gibbons nickname used to be Dirt and how Larry Doby's white teammates stood by their friend. It's chock full of stories that will keep your attention right to the end. It is to be available through University of Tennessee Press.

I am hoping another piece of mail will manage to find its way into my post office box. Ol' reliable Jack Altman has responded to my plea for information on former players for Fresno State and Fresno City College. It's been quite a task to try and sort out the affiliations of some of the Western Canada players and I am hoping Jack's material will do just that many California imports in the 50s, 60s and early 70s.
Speaking of 70s, there's Jack, 57 years after his sensational summer of '54 pitching in Southern Alberta, out for a pickup game on the Little League field in Mount Shasta, California. During a family reunion, three generations, Jack, his son Jay (mid 40s) and grandson Calder (12) out at the ballpark.

Also in the mail are some photos of 1930s baseball in Regina from Barry Forster whose dad was an infield star for a variety of teams. He's preparing a submission to the Saskatchewan Sports Hall of Fame and has dug up a wealth of information. Thank you Barry!

Thanks again to Brian Morrison for some great stuff from the old Sporting News publications (when it was still THE place for baseball news and stats). He also forwarded a disturbing item from 1917 where teams in the Northwest League were adamantly opposed to having a Chinese player in the loop. The story noted that one of the last Chinese in Great Falls, Montana, one who refused to take leave town on his own, was tossed off a railroad bridge into the river below.

Great to hear from Armand Peterson, a co-author of a marvelous book on baseball in Minnesota. Armand was searching for information on Earl "Lefty" Evans who played in Canada briefly in the late 1920s and early 1930s.

Dan Ellingsen, thanks for your generosity. It was a nice surprise to hear from Dan whose grandfather was Babe Brossard of 1930s Regina baseball. He was just "Babe" to the newspapers of the day. But, ace researcher Rich Necker went to the library to dig through old telephone and street directories and came up with his real name - Revere Augustus Brossard. Of course, Dan's middle middle name is ... Revere.

Rich and I are making pretty good progress in tracking down relatives of those former Regina Nationals players of the 1930s. We've also made contact with the son of Johnny Stoyand and are hopeful of locating the offspring of Nationals' star hurler Hec McLeod.

Now, a chance to test out your research skills. We're looking for the name of a baseball player in 1959. All we know is he played against the Regina Red Sox, his first name was Dave and he was from the United States. How difficult could it be to find the answer? -;)
---
02 June, 2011

A big round of applause for Mike Sherman at the Granum, Alberta, Museum! May 21st, the museum had it's Grand Re-Opening featuring a wall dedicated to the old Granum and area ball clubs, such a summer feature in Southern Alberta from the late 1940s through the early 1960s.
It features photos, uniforms, jackets, scrap books, gloves, balls and bats. The Fort MacLeod Gazette provided marvelous coverage of the opening and kindly gave us permission to re-publish their story. Thank you Frank McTighe !
Great baseball players made way to Granum
Frank McTighe, MACLEOD GAZETTE EDITOR
George Wesley had an eye for baseball talent.
The Granum wheat farmer recruited recruited top local players as well as outstanding U.S. college players who would spend the summer farming and ranching, but mainly playing baseball for the Granum White Sox.
"George always recruited good players," said former White Sox player Earl Ingarfield. "It became really something to play here. We were always one of the top teams. And the family always treated us well."
The Granum White Sox won league and provincial championships, and produced a few major leaguers along the way.
Ingarfield, who played professional hockey with the New York Rangers, said the Granum White Sox had an excellent reputation among players.
"Everything was so first class," said Ingarfield, recalling the best equipment and great travel and accommodation arrangements on the road. "Most everybody wanted to play for Granum if they could."
On Saturday Kathy Wesley, Mary (Wesley) Campbell and Shirley Wesley cut the ribbon to open the expanded White Sox exhibit at the Granum Museum.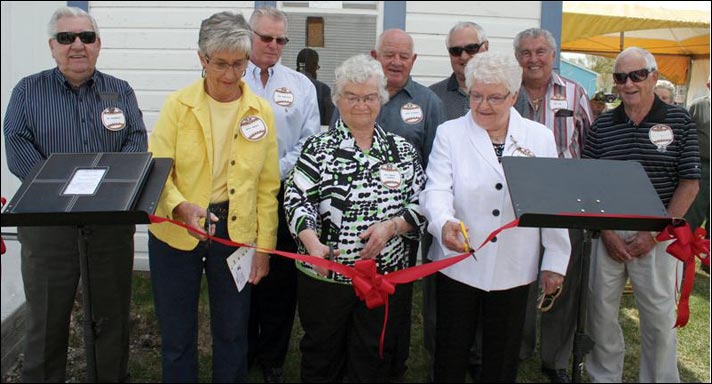 Kathy Wesley, Mary (Wesley) Campbell and Shirley Wesley cut the ribbon Saturday to open the expanded Granum White Sox exhibit at the Granum Museum. Behind them are White Sox alumni Jim MacDonald, Earl Ingarfield, Gord Vejprava, John Vaselenak, Gary Kirk and Roy Vejprava.
"This is very special for all of us," Mary Campbell said. "I know Dad is watching us."
George Wesley already had a reputation for being the largest grain farmer in North America during the 1952 when he started the White Sox.
The White Sox initially played in the Foothills-Wheatbelt Baseball League with teams from Fort Macleod, Claresholm and Stavely. Granum won the league every year except 1953, and claimed the Alberta senior baseball title in 1954, '55 and '56.
By 1957 the league had become the Southern Alberta Baseball League, with teams in Vauxhall, Picture Butte, Medicine Hat and Lethbridge.
After the Lethbridge team folded George Wesley in 1959 moved the White Sox to the city, where new stadium lights made night games– and more fan support — possible.
In 1960 the White Sox joined the Western Canada Baseball League, which had teams in Alberta and Saskatchewan. The Sox won the league title in 1960 and '61.
White Sox alumni include Ray Washburn, a right handed pitcher who played from 1961-'69 with the St. Louis Cardinals and in 1970 for the Cincinnati Reds. Washburn won a World Series in 1967 and in 1968 threw a no-hitter.
"They had some real good ballplayers come through here," Ingarfield said.
Former Toronto Blue Jays and Philadelphia Phillies general manager Pat Gillick, who is in the Baseball Hall of Fame, played for the White Sox in 1956-'57. Gillick was inducted this year into the Baseball Hall of Fame in Cooperstown, N.Y. Gillick, who is still a major league scout, had to be in California last weekend to watch a prospect, but through Mary Campbell sent his regards.
White Sox alumni who attended the ceremony were Ingarfield, Jim MacDonald, John Vaselenak, Jim MacDonald, Gary Kirk and Gord Vejprava. Umpire Roy Vejprava also turned out.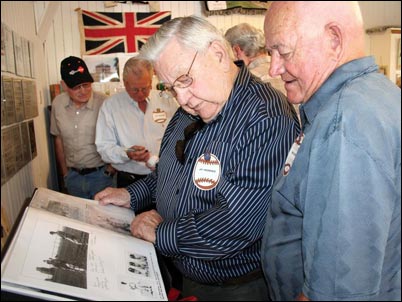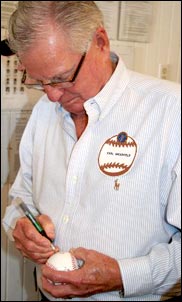 Left - Former Granum White Sox players Jim MacDonald and Gord Vejprava look at one of the scrapbooks about their team. Right - Former Granum White Sox player Earl Ingarfield, who also played in the NHL with the New York Rangers, signs a baseball Saturday at the Granum Museum.
"Wasn't it fun?" Kathy Wesley said during the ribbon-cutting ceremony. "They were good, fun days. I would like to thank you . . . for keeping the memories alive."
Kathy Wesley remembered some of the White Sox arriving to game wearing sunglasses, even if the sky was overcast. "They'd been partying," Wesley said. "They thought if they wore sunglasses George wouldn't notice. Wrong! He always knew."
Ingarfield, who made $125 a month with the White Sox in the 1950s, admitted the players liked to have their fun away from the diamond, but got down to business when the game started. "We always had a good bunch of guys and we had lots of fun," Ingarfield said. "But when it came game time, everybody competed."

And to go along with the above story, a reminder about the section here on the Granum/Lethbridge reunion of 2000. And, thanks to Jim Lester, former Granum star, for bringing the Granum Museum to our attention. What a lovely resource.

So nice to again connect with former North Battleford and Moose Jaw star Roy Rowley. Roy still hasn't sorted out all his baseball "stuff" since the move from Moose Jaw to Saskatoon but is going to try and dig up some stats and photos from those heady days back in the 60s and early 1970s.

Is your grandpa, uncle, dad listed here? Rich Necker and I are trying to locate relatives of members of the old Regina Nationals team of the 1930s. Please let us know if you have any information on how to contact any family members.

Walter Alles, Myron Appell, Allan Lefty Armstrong, Murray Armstrong, Winston Lefty Bates, Bennett, Webb Bird, Revere Babe Brossard, Brown, Jack Jersey Campbell, Del Canning, Pat Carter, Dutch Christiansen, Bill Clayton, Crabb, Ralph Dakins, Larry Eisler, Walter Englehart, Jack Farquhar, Bryan Forster, Forsythe, Foster, Alvin Fritz, Luther Fritz, Gilmour, Joe Haberman, Mark Hanna, Charlie Hinton, Cliff Hogg, Harold Horeak, Irwin, Earl Knipfel, Marty Kokran, Wayne Lafoy, Joe Lindt, Ken McCrimmon, McElroy, McIntyre, Danny McKenna, Hec McLeod, Loyal Nash, Lowell "Chappie" O'Connor, Eugene Parks, Porter, Eric Quist, Tom Raisbeck, Bill Rodgers, Stan Shaley, Art Sihvon, Floyd Snell, Lawrence Lefty Steiner, Johnny Stoyand, Swainey Swainson, Joe Trapp, Wilf Trapp, Wally Truitt, Walters
We've had a few responses, but nothing so far from a couple of key members of those teams - Swainey Swainson, Hec McLeod and Jersey Jack Campbell.

The latest installment to our hockey page is former Toronto Maple Leaf Garth Boesch. Doug Abraham provides these fascinating glimpses of these two-sport stars of years ago. Quite an educational experience. Doug has such an acute memory of the people and the times.

Much progress has been made on the Alberta Major Baseball League of the late 1960s and early 1970s. Along with game reports, especially of the 1967 and 1970 seasons, stats are now posted for each of the seasons, 1967 to 1974. Many photos have been added as well, particularly to the 1968 page and rosters, some closer to completion than others, are available for all seasons.

We've managed to dig up some statistics for the Manitoba Senior League 1967, 1971, 1972, 1973 and the MidWest League (Saskatchewan) 1968. There's also the start of the rosters for the MidWest League of 1968.

Thanks again to Brian Morrison for passing along material from The Sporting News and Sporting Life. Very helpful stuff.

Does anyone have info on the baseball program at Fresno City College? I am trying to obtain rosters for the Fresno teams, both Fresno City College and Fresno State University, from the 1950s through the early 1970s.
---
14 May, 2011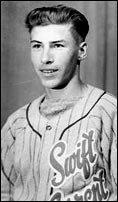 Mike Dayne (Dzingelowski) passed away Monday, May 9th at Edmonton. He was 80. The left-hander, from Kelstern, Saskatchewan, was a fixture in Saskatchewan baseball from the late 1940s through to the late 1960s (with the exception of his time in pro ball in the Washington system in the early 1950s).
In the photo, that's Dayne at 19 playing for an import studded Swift Current Indians team. The year previous he had pitched for Regina in the Southern League. The following season he'd be pitching in pro ball in the states. He returned to play in the fast Western Canada League and again in the Southern League as a player and manager in Moose Jaw before hanging up the spikes in the late 60s. He was in the first group to be inducted into the Saskatchewan Baseball Hall of Fame at the inaugural event in 1985.
A Celebration of Mike's Life will be held today, Saturday, May 14th at 2:00 p.m. at Hainstock's Funeral Home & Crematorium, 9810 - 34 Avenue, Edmonton.

Among the site updates is the 1968 Alberta Photo Gallery. There are also a few additions to the 1967 Gallery.
---
06 May, 2011


Rich Necker & I are so pleased that our submission to the Saskatchewan Baseball Hall of Fame recommending the induction of Ed Stefureak has been accepted. Ed was a heavy-hitting star, mainly in the Southern League, in the 60s and early 70s, before wrapping up his career in the Alberta Major League. The submission has formed the basis of a Stefureak profile page now posted. Also among the new pages is one with the photo of Ed's Hairy Hill team of the late 1940s or early 1950s. If you can identify any of the players please drop a line.
The 2011 ceremony is to be held Saturday, August 20th at Battleford.

Stefureak is one of twelve individuals to be inducted this summer - Anton Belous (deceased), Hyas; Wally Blaisdell (right), Moose Jaw; Roy Burns, Flintoff; Hugh Carr (deceased), Avonlea; Don Dupuis, Bienfait; William Erhardt (deceased), Valley Centre; Walter Harasen (deceased), Yorkton; Lyle Johnson, Young; Rick Morrice, Eston; Larry Orth, Esterhazy; Ken Townsend, Bladworth.
There are two teams featured in the TEAM category, the Kindersley Klippers and the Lashburn Linnets/Cardinals. The Biensch Family of Marsden is to be inducted in the FAMILY section and, in the COMMUNITY category, Wilkie is to be saluted.

Lots more new stuff posted - game reports for the 1967 Northern Saskatchewan League, the 1971 Alberta Major Baseball League, most of the 1969 Alberta league, a start on the 1968 Northern Saskatchewan games. The 1969 NSBL game reports are almost complete although we're still chasing a couple of tournament games to finish the confirmation of Greg Dvorak's 20-0 season. The research has also resulted in a major update to the 1967 Saskatchewan photo gallery, among others.


Doug's back and so are the hockey stories! Doug Abraham took the winter off in Arizona to hone his golfing skills and re-acquaint himself with the Canadian contingent in the southwest, including a little trek in the mountains. Now safely back home in southern Alberta, he's taking the ol' Underwood out of storage to hunt 'n peck a few profiles on those baseball playing hockey stars. Bill Gadsby (left) is the latest.

I'm especially happy to have some initial data posted on Canada's national teams. So far the 1967 Exhibition/Tournament page is the most complete with information on our very first national squad formed for the Pan American Games in Winnipeg.

As you know, Norm Thorpe, son of the main man of the Lloydminster Meridians during the team's run in the 1950s, has been a great supporter of our site. One of his recent missives included a re-scan of the 1957 Lloydminster team photo. It's considerably better than the previous version, but still missing a lot of names to go with the photo.

Among the updates are a few changes in names to standardize spellings throughout the site. Among the names - Mel Dahlseide (from Dahlside), Tom Sallaway (Salloway), Tim Alcantar (Alcanter), Al Herback (Herbach), Ervin (Erwin) Boehm, Harold Hunchak (Hunchuk), Stu (Stew) Heron. If you see any misspellings, please let us know.

Thanks again to Phil Risinger who's sent up some fascinating programs and information from Oklahoma. One of the items was a program on the best of Oklahoma baseball players headed, on course, by Mickey Mantle. Produced by the Oklahoma Educational Television Authority, The Old Ball Game, provides an interesting history on the game in the state.
There is a strong connection between Oklahoma and the Canadian west, including black immigrants from Oklahoma in the early 1900s who created quite a stir (see the Amber Valley story) right through to the Edmonton Eskimos football club of the 1950s, 1960s and 1970s which might have been mistaken for the Sooners. One of the first major coups for the Eskimos was the signing of Heisman Trophy winner Billy Vessels of Oklahoma in the early 1950s.

I know. I know. I am a WAY behind on correspondence. Getting to it this week!

Later this month, the 25th of May, the St. Louis Browns fan club is holding a special luncheon in St. Louis. If you're in the area, join in. Among the former Browns expected to attend are Whitey Herzog, Ned Garver, Bob Turley, Don Lenhardt, J.W. Porter, Bud Thomas and Ed Mickelson. It's at the Holiday Inn Viking in Southwest St. Louis County. The luncheon begins at 11:30.
---
18 April, 2011



Thanks to Ed Stefureak Jr. we have a photo of the 1967 Southern League champion Yorkton Cardinals ! Ed's dad was the playing manager of the club which included such talents as Bill Sobkow (left), Gord Johnson, Craig Friebe, Rollie Wilcox and Don Krick (right). From the team photo I've been able to extract some reasonable individual pictures for the photo gallery.
The Yorkton team photo joins the material sent earlier by Yorkton This Week on the 2007 induction of the team into the Yorkton Sports Hall of Fame.

In making individual photos from the Yorkton team picture, it was a reminder to do likewise for the 1972 Swift Current Indians. I had tried this once before with not-so-hot results, but with a different approach, they've turned out OK this time. The results are in the 1972 photo gallery.

In updating Saskatchewan material and that of the Manitoba Senior League from the mid 60s into the 70s we've become more aware of the exploits of such talented local stars as Ross Stone. The left-hander played for at least 18 seasons starting with Saskatoon Commodores in 1959. For many summers he was the ace of the Unity Cardinals and twice suited up for Canada at the Pan Am Games of 1967 and 1971. He finished out his career playing for Dauphin in the Manitoba loop into the mid 1970s.

Barry Forster's effort to map out his dad's (Bryan Forster, 1930s) career reminded me to add in those photos of the Regina Nationals to the 1933 photo gallery. Bryan Forster was a star of the team (especially see the Regina Leader Post of August 17, 1933) and of clubs in Ontario particularly in the 1930s.


Rich Necker has dug up even more stuff on the Southern and Northern Saskatchewan Leagues to help fill in missing data in the early 1970s.
Of particular note are the photos which now appear in the 1970, 1971 and 1972 photo galleries. Vince Rucobo (left) and Don McIntyre (right), are among the additions. Rucobo, from California, is well remembered in Unity and North Battleford for his play in the late 1960s and early 70s, while McIntyre was a mainstay of the Neilburg Monarchs and then the Beavers for at least a decade from the early 1960s.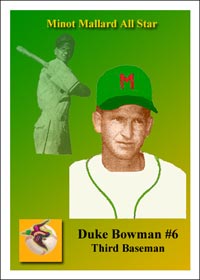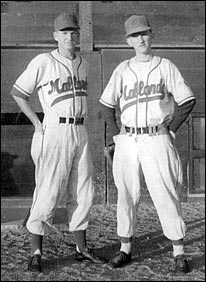 Bill Guenthner sends along the sad news that Faber "Duke" Bowman, one of the key members of the Minot Mallards of the ManDak League in the mid 1950s has passed away in Greensboro, North Carolina at age 86.
Duke Bowman joined the Minot Mallards Ball Team in 1952 and was the regular third baseman for six seasons. He was a powered arm player who specialized in line drives to centerfield. His regular season batting average was .315. He was a favorite player of both young and old Minot fans. Duke attended Minot State College. His wife is from New Rockford, ND. He returned to Minot many times where he could be found on the golf course with friends he made during his baseball playing days.
When not playing ball, Duke was a high school teacher and athletic coach (baseball, basketball and golf) in North Carolina. That's Duke's baseball card at Bill's fabulous site on the Minot Mallards.
At one point, the Mallards fielded three of the Bowman brothers, Duke, second baseman Ed, and outfielder Wally. Above, that's Duke on the left and Ed, right, in their Mallards' uniforms. Before joining Minot, Duke had four seasons in pro ball in the Cleveland Indians farm system.

Rich Necker and I are still trying to track down reports on a couple of Greg Dvorak's pitching starts in 1969. It's pretty clear Dvorak finished the season 20-0 (12-0 in regular season play, 8-0 in tournaments and the playoffs) but we've been unable to find reports on two of those games to make a positive confirmation. It's just such a splendid achievement, we'd like to present a full record. I'm hoping when former teammate Tom Sallaway gets settled after his move to Kelowna he might be able to dig out some clippings to help the search.

A couple of Canadians made the all-time all-star roster at Washington State University. A couple of years back, the legendary former coach Bobo Brayton (WSU coach from 1962-1994) made his selections as the all-time best. Former Toronto Blue Jay John Olerud was named as best of them all. Before a solid major league career as a first baseman, Olerud was college player of the year in 1988 as a pitcher and hitter. The Canadians on the squad were outfielder Doug Simon of Regina, a second team All-American in 1975 and DH Pete Duncan of Red Deer, a first time All-American at 3B in 1970. One of the starting pitchers selected was Joe McIntosh, who pitched for Calgary Jimmies in 1973 and whom I have now added to the Major Leaguers section given his tenure with the San Diego Padres. McIntosh was in the majors the year after pitching for Calgary. A rotator cuff injury ended his career at age 23. I wonder if he's the only player to have had two baseball cards for a season in which he didn't play. (After the original run of the 1976 cards had been completed, McIntosh was traded to Houston and had a "traded" card as well as one showing him with San Diego.)

There's been considerable progress on the Alberta game reports and photos for 1971 and 1972. The game reports for '72 are pretty well all in while some missing on-line papers have made the job for '71 a little more difficult.


Very pleased to hear from Al Herback, former Regina Red Sox star (that's the 1966 version in the photo) who went on to play and coach in Calgary. Well, 40 years later, he's still at it !
Al is the national coach for Little League Baseball. You'd better like travel if you want to follow his clinics.
I took a look at his schedule just for the period mid-March to mid-May and it includes : Langley BC, Windsor ON, Victoria BC, West Vancouver BC, Medicine Hat AB, Lethbridge AB, Edmonton AB, Regina SK, Calgary AB, Ottawa ON, Fort St. John BC, Hanna AB, Mississauga ON, Montreal PQ, and St. John NB. Click on the link above for more information.
---
8 April, 2011

Good news coming out of Berkeley today. Here's part of the announcement carried on the Cal web site :
The University of California, Berkeley, baseball program will continue to represent the campus as an Intercollegiate Athletics sport, now and into the future, as the result of a successful and ongoing fundraising effort on the part of alumni, former players, parents of current players and other team supporters, campus officials said today (Friday, April 8).

After a significant increase in philanthropic pledges in the last few days, commitments totaling $9 million were presented to Chancellor Robert Birgeneau yesterday by Stu Gordon, a former Golden Bear pitcher and leader of the fundraising effort. In light of the fact that the funds raised remain about 10 percent short of the previously identified $10 million goal, donors and the campus administration have agreed that the team's formal reinstatement will be announced once the $10 million target is met through continued fundraising.



Significant updates have been made to several photo galleries, including the 1972 Southern League and Northern Saskatchewan League, 1967 NSBL, and 1968 NSBL (Larry Haylor of Unity Cardinals, left, Ross Stone, right). And, with the extension of our mandate from the original 1964 end date to 1974, we're finding more and more university connections. Those (for example the San Mateo State players) are now included on the college pages, while many additions (Greg Dvorak, Vince Rucobo, Tom Sharpe, et al) are now part of the Fresno State section.

Now working on completing the game reports for the 1972 Alberta Major Baseball League season. As always, still lots to do !
---
6 April, 2011

And the hits keep coming! I am very pleased that we've finally figured out the 1972 Northern Saskatchewan League. With diligent sleuthing Rich and I have dig out game reports for all of the matches of the summer of '72, which included an interlocking schedule with the Alberta Major Baseball League. Thus, the standings are presented on the '72 home page, and the game reports are now posted.


There have been many updates, including the Northern Saskatchewan photo galleries from 1968 to 1973, the Southern League galleries from 1970 to 1973, Alberta photo galleries of 1971 and 1972 (that's Lyle Moffat of the 1972 Calgary Giants at the right) , tournament reports 1969, 1971 to 1973. We're happy to have the Northern Saskatchewan statistics for 1970 and 1972. As well, you'll find additional photos on several of the snapshot pages, mainly 1969 and 1970.



Through the recent updates, we've discovered two more players who went on to play in the major leagues, Rudy Arroyo (Unity Cardinals, 1969) right, who made it up for a few games with the St. Louis Cardinals in 1971, and Bob McClure (Eston Ramblers, 1972), left, who had a 19-year MLB career, ending in 1993.

I'm looking forward to material from three former prairie players, Bill Sobkow, Tom Sallaway and Tim Alcantar. Tom is in the process of moving to Kelowna and Tim still has a couple of months of teaching duties ahead in California, so it may be a couple of months, but nice to hear they may have some photos squirreled away. Bill is checking for material on the his prominent tour in prairie ball. He's still coaching in the Western Major Baseball League. And, he's likely to have a lot of media attention this summer. His club, the Yorkton Cardinals have the league's first woman on the diamond. Ghazaleh Sailors, a 5'3", 145 pound pitcher from California. She was a member of the U.S. Women's National Baseball Team in 2010 and she is currently a member of the San Marcos High School team. In 1995, Ila Borders pitched for Swift Current in the former Saskatchewan Baseball League. The 2011 season kicks off May 28th.



In trying to get a handle on Canada's national team experiences, Bob Elliott's book The Northern Game has been a great resource.
Bob includes a list of all the players on Canada's national teams for various events, including the Pan-Am Games and the Olympics. Among the prominent entries for the 1960s & 1970s are outfielder Doug Simon (left) of Regina, with nine different competitions to his record, and right-hander Fred Cardwell (right) of Red Deer who participated in eight.

Barry Forster, whose dad, Brian, played for the Regina Nationals in the 1930s, is trying to track down photos and clippings of his dad's career. I've put him on to the on-line editions of the Leader-Post for a start. His dad had one game in which almost a whole page of the sports section was taken up with his exploits. Barry has sent along some information on his dad's play in Ontario in the late 1930s.

So nice to hear from Roger Tomlinson, the former Arizona State shortstop, who was a star in the Western Canada League for Edmonton in 1958 and Regina in 1959. Roger says his grandkids are getting a kick out of checking out the web site for references to their grandpa!

World traveler Brack Bailey is home (North Carolina) for a bit, doing some writing and relaxing. All seems well, except for the snow flurries reported last week!

Hope I can get over to Kamloops this summer to catch the annual tournament, especially the Alaska Goldpanners, one of the all-time great semi-pro organizations. Run by the Dennis family, the Goldpanners have won just about everything they've been eligible to win in their rich history. Rich Necker happened to come across an item on the Midnight Sun Classic (an annual contest played on the longest day of the year, starting at midnight). Turns out in was the 1944 game in which a Canadian team won and, for which, details were missing on the Goldpanners' site. Ann Dennis was very happy to get the new (old) material.

Bill Thederahn was kind enough to send along some baseball cards from the 1990s. Man, just a glance and I'm reminded how fast the time goes by. You mean it was that long ago that the Blue Jays won the World Series? Thank you Bill!
---
28 March, 2011

What an amazing accomplishment !

Rich Necker has just about wrapped up the history of the Southern Saskatchewan League, 1931 to 1974. Most the the material has now been posted, with a few odds and ends still being processed.
There are reports on just about every game played, rosters, statistics, photos and some snapshots too. A fabulous achievement, which, when first discussed, seemed just too difficult to accomplish. Well, here it is!
A big round of applause for Mr. Necker ! The easiest means to all the Southern League material is through the site map link above (scroll down to the Southern League and click on any of the categories/years).


Along the way, Rich turned up lots of fascinating little stories.
Did you know that future hockey greats Clark Gillies (left) and Bryan Trottier (right) were quite the stars on the diamond?
Gillies, for example, began his professional career in baseball as a 16-year-old in the Houston system. He tried baseball for parts of three seasons before concentrating on the ice game. Mainly a catcher/first baseman as a young baseball professional, Gillies pitched in one professional game and carries a career ERA of 0.00 !



There's progress as well on the Northern Saskatchewan League. A good portion of the 1969 season is now available, including some of the game reports and a fair number of photos, including Greg Dvorak (left) and slugger Pete Duncan (right) of North Battleford Beavers.
Dvorak, a Fresno State product, had a sensational summer of '69 winning 20 straight games without a loss. And, he hit .370 to finish fourth in the batting race. The research into the late 1960s and early 1970s has led us down yet another path - Canadian national teams. More on that in the weeks ahead.

Tom Sallaway was a teammate of Dvorak's on that 1969 squad which won 45 of 50 games played, winning the league pennant, capturing the playoff title with eight straight wins, and taking home top prize in each of the five tournaments entered. Sallaway had played with Duncan all through Little League, Babe Ruth and Connie Mack leagues in the Victoria area.
Best hitter I saw in my time was Duncan, but then I had watched him for years. Marv Chamberlain (WSU All American) also impressed the one year he played for Neilburg. He hit a home run off me over the curling rink that is still going. We soon found out he was a low ball hitter but could not hit the high fastball. The best pitcher was probably Greg Dvorak (Fresno). He went 20-0 in 1969. Vince Rucobo was also a tough left-hander who loved to throw hard on the hot days in July and August. Ross Stone was amazing. I pitched against him in the season opener in 1971 and he beat me 5-0. We matched up again the following year in the season opener. I beat him 1-0. I threw a two hitter with sixteen K's but the thing I remember the most is that he struck me out four times. I never fouled anything off, had my cuts and went back to the dugout. I didn't feel overpowered although he was sneaky quick but he never threw a fat pitch, ever. I always went up thinking I could hit him and never did.

Among other recent additions is the photo of the Dai Nippon Tokyo Baseball Club which toured Canada and the United States in 1935. It was the forerunner of the famous Tokyo Giants team of the Japanese Baseball League. At least two members of the club became Japanese Hall of Famers - pitchers Eiji Sawamura and Victor Starffin.
The photo is from a new display from the City of Vancouver Archives. The site looks promising.

A big thanks to Yorkton This Week! The paper has very kindly dug up and sent along a copy of a story they ran in 2007 on the induction of the 1967 Yorkton Cardinals into the Yorkton Sports Hall of Fame. Click the link for the photo and excerpt from the story. I also managed to contact Bill Sobkow, a pitcher on that 1967 Southern League championship team, who is trying to locate a 1967 photo of the club.

Good to hear from Diane Wells of the Kamloops International Baseball Tournament. Their site was helpful in finding some information from the 1970s on tournament ball. In return, I've returned the favour with some info on award winners and tournament details.

Happy to send along some information on Red Haley to journalist Tom Dunkel who is working on a book about the famous Bismarck, North Dakota team of the 1930s. The integrated club, which surprised many with a victory at the National Baseball Congress Tournament in 1935, featured Satchel Paige, Hilton Smith, Quincy Trouppe and Barney Morris, among others. Haley was a key member of the club and he turned up in the next few years playing in the Southern League in Saskatchewan.

Ah memories of the beginning of the Roy Taylor years on the prairies. The baseball coach from the College of the Sequoias in California took charge of the Kamsack Cyclones in 1952 and was key to building the California college connection on the prairies. Many former stars from COS and Fresno State would have fond memories of playing ball in Kamsack, Saskatoon and Moose Jaw where Taylor coached. One of those players was Ray Philpot, one of Ray's boys on the 1952 club. Ray passed away recently and his daughter Sharon has been in touch (quite surprised that a Google search turned up photos of her dad).

John "Boom Boom" Self? Calgary player in 1974. Family members are trying to get in touch!

Buddy Doug Abraham, who's been working on the hockey-baseball profiles, has been out trekking in Arizona. Warmth, bright sun ... rattlesnakes! He'll be back soon to terrorize the folks in High River.
---
14 March, 2011

Whew. I'm really relieved to get a couple of years of the Alberta Major Baseball League well represented on the site. But, it was a quite a chore to dig out the information (and there remain some holes in the coverage). There are now game reports, tournament and exhibition game reports, some stats, and some photos for the 1973 and 1974 AMBL seasons.
The search took a few unexpected turns when the Alberta material led to the Canadian Senior Baseball Championships, Canada's national team playing in tournaments in Italy and Nicaragua, and various tournaments (such as the 1973 and 1974 Kamloops International Tournaments).
It is hoped in the weeks ahead we'll find more information on our national teams and, at least, provide rosters for those teams.


The search has piqued my interest in several of the national team stars such as pitcher Fred Cardwell (left) and outfielder Doug Simon (right) who played in Saskatchewan and Alberta in the 60s and 70s.

Rich Necker has been chugging along with more coverage of the Southern Saskatchewan League. Not only has he filled in most of the early years, now complete from 1931 to 1939, the "other" end now has material into the 1968 season. And, there's more on the way as I am about to tackle more material Rich has already sent along which will add 1940, 1941 and more of 1968 and beyond.


Rich & I put together a submission on the late Ed Stefureak for consideration by the Board of Directors of the Saskatchewan Baseball Hall of Fame. While working through the material on the Southern League Stefureak's name kept popping up in the headlines and we decided to take a closer look at his career which we found to be Hall of Fame worthy.
It turns out "Big Ed" played, albeit briefly, in my hometown, Lloydminster, in 1957. He was one of the best hitters and top sluggers in the Southern League in the 1960s and early 1970s.

This update includes many new pictures in the photo galleries, mainly 1939, 1940 and 1966 to 1974.
---
23 February, 2011

Charles Vicar "Chuck" Holdaway, former prairie hockey and baseball star passed away last Sunday. He was 79,
Holdaway was a force in junior hockey for the Prince Albert Mintos in the late 1940s and early 1950s. He went on to play pro hockey and carried on as a hockey coach in Canada and Germany into the mid 1970s. As a pitcher in baseball, Holdaway played senior ball from 1951 to 1963 for Prince Albert, Saskatoon, North Battleford, Kindersley and Rosetown. He is survived by his wife Rae, two sons, two daughters, seventeen grandchildren and five great-grandchildren.
He ended his working career in Calgary with the Stampede Board. A Memorial Service is to be held on Thursday at the Westminster Presbyterian Church, 290 Edgepark Boulevard N.W., Calgary.
---
21 February, 2011

It seemed like an impossible task a couple of years ago, but then Rich Necker started digging around and now we're on track to have the Southern Saskatchewan League covered for its entire

history - 1931 to 1974. Wow.
Of course, included in all of this are game reports, statistics, and photos. We've had most of the 1946 to 1966 period posted for some time, and now Rich has already sent along five of the beginning years of the circuit. We're now up to 1935 and the end is in sight!
While Rich has been busy on the early years, I've managed to dig out a few photos for the later section, up to 1974. I was really pleased to finally find a photo of the late Ned Andreoni (above), one of the key players for Moose Jaw in the late 1960s and 1970s. He was inducted into the Saskatchewan Baseball Hall of Fame last summer.



We've also made good progress on the Alberta Major Baseball League of the late 1960s and early 1970s. The 1973 and 1974 seasons have been the focus at this point.
Can you tell the times they were a'changing? Ah, the hair in the early '70s. That's Regina's Howard Singer (left) and Calgary Giants' Ray Forgie (right).

Great to hear from Tom Sallaway, former hurler for North Battleford Beavers of the Northern Saskatchewan League. Tom, noticed the 1973 statistics appeared to be a bit wacky and managed to dig up a copy of the official stats for that season! All that we had available previously were stats up to the first of July. This is a nice step forward. Now I hope Tom might be able to locate some photos from the era. For the most part, Tom's surname had been spelled Salloway during his time up here, so that too has been changed.

Kudos to Brian Morrison for his material on the old Western Canada League 1907-1921. Lot of little gems in the information forwarded.

Thanks again to Sharon Clark, Rosetown Archives. The clippings from 1954 have proved to be very informative. They've really added to the game reports.

Sorry to hear that Cal Bears baseball is done after this season. A last-ditch fund raising effort has failed to sway the university administration.
---
07 February, 2011

Through the enthusiasm and dedication of our correspondents we have even more to offer!
Doug Abraham, now down in sunny, but chilly, Arizona, has added more profiles to our Hockey Connection page. The former scribe for the Calgary Herald, has interesting and informative pieces on the Metz brothers and Vic Stasiuk.
Rich Necker, likely digging out from another snowfall in Regina, has been busy putting together the story of the Southern Baseball League for 1933. There's game reports, photos and rosters. And, from it, fascinating stuff on players such as Hec McLeod who put on quite an iron man show in the 1933 playoffs.
Our research has also provided an educational experience in checking out the 1930 Calgary Dodgers.

We've begun the renovation of the PLAYERS LISTS. The first up is the Basin League (1953-1973). After research into database programs (complex, big learning curve), I figured the easiest means might be PDF files. So, I am trying out the format with the Basin League rosters. Let me know if this is easy enough to access and read.


Thanks to Brian Morrison who's dug out a variety of items on the old Western Canada League (1907-1921) from the pages of "The Sporting Life". Will get to these soon.

In our efforts to expand our coverage through to 1974, there have been some additions to some of the photo galleries - 1970 Basin League, 1972 Northern Sask, 1973 Alberta, 1974 Alberta.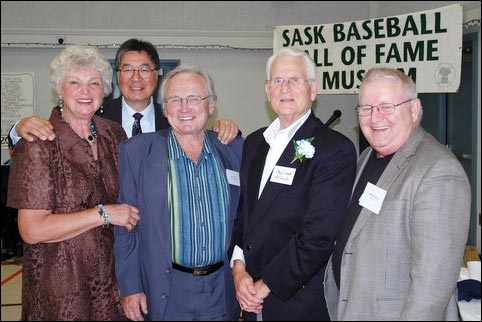 Have you ever seen a better looking group? ;-)
Thanks to Carole Bearss for sending along this photo from last summer's Hall of Fame ceremony.
That's Carole at the left, me, Ed Bearss (a 1991 inductee), Hugh Huck (also inducted in 2010) and Norm Bell (a director of the Saskatchewan Baseball Hall of Fame).
It was quite a coincidence in the timing of Carole's email. A few days previous, I had been scanning old issues of the Star-Phoenix trying to find a good photo of Ed from his days with the Notre Dame Hounds. I have one good picture on the site, taken from the 1955 Notre Dame team photo, but only one poor quality one after that. It's surprising the paper didn't have another photo as Ed was in the headlines a lot during those years. Our 2010 ceremony was held on the 21st of August. The next day was the Bearss' 49th wedding anniversary. A nice occasion to re-connect with old friends.
And, just a reminder of the photos of Jane Shury at the 2010 event on the Hall of Fame section.

More thanks to Sharon Clark, Rosetown Archives ! Sharon has scanned and sent along copies of all the write-ups in the local paper on the 1954 Rosetown Phillies in that inaugural year of the Western Canada League. Very helpful material !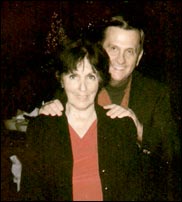 David Moriarty (right, that's Dave with the lovely Cathy Moriarty) another former Lloydminster Meridian, is helping out on some player searches. He narrowed down some possible choices for Bob Bayless, but no luck so far on those called. We also had hopes of finding long-lost former Meridian Marty Stillman, who just disappeared decades ago. It was thought he might be still alive and living in New Jersey, but the trail has gone cold.

What are the best sources of information on the Asahis baseball teams? From the Chicago Cubs we've had an enquiry about the team and its history. I sent along information on the National Film Board movie on the team, a link to this great site, and information on the book, Asahi : A Legend In Baseball. Any other major information sources?

Very nice to hear from Bonnie Allin whose dad, Fred Hucul, is featured on our hockey page. The Hucul boys were quite the athletes.

Baseball in Carlyle, Saskatchewan in the 1940s and 1950s? Andy Rich is trying to find information on Jim Flynn, his grandfather.

Don Kuodis? The lefty from Chicago played in Lloydminster in 1957 & 1958 then, after a brief pro career, appears to have disappeared. His name, albeit misspelled, popped up in a promo for Jack McKeon's book, Jack of all Trades. Among other things, the book includes a section on Kuodis, "who could never remember instructions and developed hurt feelings when reminded of his lapses".

Thanks to Jack Altman for info on materials from the renowned Plapinger Baseball Books facility in Oregon. Jack also forwarded a link to a marvelous little site by John Ward on baseball in Oregon down to Central California. It's well worth visiting. As expected, the left-hander has already begun his workouts for the 2011 season !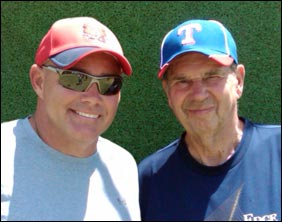 Bob Williams, ex-Lloydminster Meridian, responded almost immediately to my question about his playing time in the Basin League. He's still involved in developing and promoting young baseball players. Early this year it was off to Australia. Among his group was former major league slugger Dante Bichette (left).
Bob was the founder of the Area Code Games and the Goodwill Games, prime showcases for high school baseball talent.  The Goodwill Games pit USA teenagers against top competition from teams in Australia, Japan and China.

Anyone remember hearing this story? A while back, CBC Winnipeg was trying to pin down the source of a story (seen in a TV interview or documentary) about a former American soldier who had come to play baseball in Canada and recalled how he took his first non-segregated bus ride. A women spoke to him but he found he just couldn't reply as he was too scared to talk to a white woman. Originally we thought this might have been in Ken Burns' series on baseball. Maybe the Burns' series on Jazz? Somewhere else?

So pleased to hear from Luciana Chavez, daughter of former Southern Alberta pitching star, John Chavez. Subsequently, we've also heard directly from John who took his wife on a tour of some of his old haunts in Alberta from his time here in the mid 1950s. John, who won a spot in the Arizona State rotation (no small feat in those days), played two seasons in Canada, one for Picture Butte and then with Lethbridge. After military service, he also played softball, good enough to pitch for the Puerto Rican National team in the ASA Softball championships in Clearwater Florida. He continued to play softball in central California until his mid 40s.

Thanks to ol' school chum Norm Thorpe for photos of the old Lloydminster teams, the 2011 Hall of Fame dinner and more. Norm should have been a professional photographer!

Ron Foord, son of former Southern Leaguer Ted Foord, is looking for information on the playing days of his dad.

Happy to make contact with Ralph Slate whose Hockey Database is such a wonderful resource. It felt good to make a contribution to the site since I've used it so often.
---
02 February, 2011


What a great surprise! In the mail yesterday, a note from Sharon Clark of the Rosetown Archives and a scan of those individual photos of the 1954 Rosetown Phillies. That's Negro League veteran Buddy Burbage (left) who was among the Rosetown recruits. These are much better quality than those we've have had posted and all the new ones are now on the site. There's the photo gallery photos and larger ones placed on the team photo page. Thank you Sharon !

More new additions. We've now added the 1963 photos of the Saskatoon players (a few still unidentified) and the 1964 Lethbridge Cardinals (many still unidentified) in the photo galleries. You'll recall we posted separate pages (with larger photos) for each of these teams in the hopes of getting names to go with all the pictures. Mission, partly accomplished.
Also added :
1960 - Arnie Pleasant; 1963 - Stan Beard; 1964 - Johnny Ford; 1967 - Larry Bachiu; 1968 - Bob Duncan, Pete Duncan; 1969 - Randy Munch; 1970 - Mike Caldwell, Stan Richards, Terry Scheissler, Al Taylor, Dave Weaver; 1971 - Marv Chamberlain; 1972 - Hy Lewis; 1973 - Joe McIntosh; 1974 - Calgary tournament
---
31 January, 2011

Neat. Rich Necker has been working hard putting together the missing pieces of the Southern League, the portion from 1931 to 1946 and 1967 to 1974. Already the 1931 and 1932 seasons are posted along with game reports, rosters and photos.
The 1931 data updates also include a little on Vancouver baseball, especially the photos of the Asahis.

New and revised stat pages are up for 1932, 1959, 1961 and 1967 to 1974. Now included are the stats from each year of the Northern Saskatchewan League.

Whew. With a couple of exceptions, I've now uploaded all the photos I've been working on for the past few weeks. At one point the count was 374 photos, but more were added along the way so I'd guess there's about 400 or so new graphics on the site. The list of the additions is below, including an elusive photo of Saskatoon Star Phoenix columnist Cam McKenzie who was required reading back in the 40s and 50s and 60s.
1909 - Wallace Childers
1914 - Charles Brooks, Fred Chick, Walter Crum, Faber, William Fortier, Robert Hewitt, David Kraft, Roy Lemieux, Buss Povery, Foot Ruell, Harvey "Suds" Sutherland, Deacon White, Ken Williams, Edmonton Eskimos
1920 - Fred Libke, Cy Forsythe, Earl Walgamot, Ray Andrews, Gay Reppy, Deacon White, Al Bonner, Pete Ritchie, Pete Standridge, Gustave Gleichmann, George Valentine, Gilbert Stokke, Edmonton Eskimos
1927 - Hap Felsch
1928 - Claresholm
1930 - Eddie Kitagawa, Satoshi Nakamura, Frank Shiraishi, Ty Suga, George Tanaka, Herbie Tanaka, Ken Yamamura, Roy Yamamura, Reggie Yasui
1931 - Dodger Lewis, Chuck Elwood, Coleman Hall, Johnny Nestman, Ernie Paepke, Pallie Pascoe, Jimmy Watters, Bernie Neis-Ripley's, Park de Young
1932 - Bryan Forster, Babe Brossard, Andy Young, Webb Bird, Eric Quist, Hec McLeod, Johnny Stoyand
1934 - Pete Prediger
1935 - Chet Brewer
1947 - Slim Burke, John Carpenter, Slim Clovinski, Ralph DeMarco, Frank Gonzales, Walt Gully, Ray Humble, Art Lewis, Arnold Martin, Tony Maze, Greg McClellan, Charlie Roeder, Kenny Stewart, Jack Stover, Lefty Wilson
1948 - George Anderson, Lloyd Bradley, Tony Chulla, Reg Clarkson, Andy Clovechok, Doug Darrah, Laurel Harney, Cliff Johnston, Myron Kupnowicki, Doug Lane, Jack McGill, John McManus, Clarence Mellbye, Ralph Morgan, Eddie Morris, Des O'Connor, Gene Perani, George Petrunia, Brockie Samis, Lefty Simovitch, Albert Superstein, Babe Work, Edmonton batboys, Charlie Stroulger, Jimmy Lowe, Babe Work, Woody Huckabay, Samis-Brockie, Colin Kilburn, Greg McClellan
1949 - Lefty Belter, Lloyd Bradley, Dave Brockie, Vern Callihan, Reg Clarkson, Les Edwards, Jim Forsythe, Jimmy Gibson, Mike Johnson, Carl Mori, Bob Peterson, Bill Price, Ryan-McManus, Harney-Hawkey-Clarkson, Art Stone, Ted Tappe, Dick Barnes, Purity 99 infield, Purity 99 pitching staff, Bill Whyte, Ralph Morgan & Jerry Seaman, Ernie Choukalos, Walt Gully, Barry Robertshaw
1950 - Don Abbott, Ralph Beattie, Gus Buono, Jerry Dodson, Ray Enjanian, Bill Gadsby, Ron Gibbons, Glen Gorbous, Bob Herron, Lloyd Jenney, Marshall Johnson, Bob Lillis, Brent McNab, Vince Pesky, Barry Robertshaw, James Ryan, Charlie Saxton, Claude Wheeler, John Wingate, Gene Wulf, Don Wynn, Bob Lillis, Bert Olmstead, Shields & Swegle. Bob Lillis fielding, Glen Gorbous, Gorbous-Buono
1951 - Lefty Arnold, Max Bentley, Dick Butler, Walter Buttgereit, PeeWee Collins, Carl Coons, Neil Courtoreille, Bob Enalls, Jack Hannah, Lefty Harrison, Carl Higginbotham, Rollie Miles, John Mulholland, Harry O'Brien, Bob Turner, Bob Wright, Frank Yohner, Roy Taylor
1952 - Bob Herron, Joe Jankola, Reed-Mabee-Pickens, Bing Weaver, Read-Mabee-Pickens
1953 - Pete Beiden, Ray Fletcher, Mike Kanshin, Reg Pendleton, Leopoldo Reyes, Percy Trimont, Sherman Watrous
1954 - Bev Bentley, Jesse Blackman, Len Breckner, Roy Dean, Ezequiel Diaz, Bob Doig, Bennie Griggs, Mario Herrera, Chuck Holdaway, Harold Johnson, Don Kirk, Ralph Mabee, Jim Morrow, Leopoldo Reyes, Ted Wills
1955 - Charlie Bogan, Sergio Fabre, Jackie McLeod, Jose Valladares, Ken Nelson & Ralph Mabee, Slim Thorpe
1956 - Gerry Didier, Bill Jankowski, Bob Jones, Gary LaComb, George McFadyen, Ralph Vold, Jim Shirley,
1957 - Frank Anderson, Charlie Beene, Artie Belick, Bev Bentley, Roberto Bouza, Sherwood Brewer, Bobby Cesar, Al Cross, Eddie Fisher, Luis Fouste, Gene Graves, Louis Green, Bob Herron, Dan Howard, Gordie Howe, Dan Jackson, Gordie Johnson, Harold Key, Joe Kretschmar, John McCartney, Jackie McLeod, Gary Modrell, Charlie Peerless, Cliff Pemberton, Jim Phillips, Darrel Read, Denny Evenson, Jose Rodriguez, Willie Schall, Jack Shupe, Jim Stevens, Jose Tartabull, Len Tucker, Bill Vanderlaan, Gene Walker, Vic Wall, Babe Williams, Larry Yogi, Denny Evenson with Cuban imports, Perley Fennell, Beiden-Temple, Clare Van Horne, Nancy McLennan
1958 - Jerry Adair, Higginio Alvarez, Buzz Bartylla, Phil Castillo, Ted Cullison, Jerry Duffus, Norm Forsythe, Gene Graves, Gordie Howe, Ike Jackson, Lynn Mantooth, Bob Mistelle, Santiago Morciego, Cliff Pemberton, Norm Popkin, Art Shahzade, Roy Taylor, Ralph Vold, Gerald Walling, Bob Williams, Rusty Winfield, Joe Arisman & manager, Nagle-Hurd-Encinas, Cleland-Howg-Erskine
1959 - Al Ash, Terry Burns, Charlie Elsom, Joe Fischer, Fred Hansen, Lew Hobson, Joe Lutz, Bobby Marr, Zoonie McLean, Ray Nutzhorn, Fergie Olver, Eloyd Robinson, Bob Smith, Tomlinson-Homer, Jeff Williams, Zayas-Benaschuk-Mandzuk
1960 - Rod Campbell, Nate Dancy, Larry Exel, Irl Flanagan, Barney Krake, Ira McKnight, Nick Palihnich, Rueben Rodriguez, Vic Stasiuk
1961 - John Repin, Ervin Boehm, Bev Brooks, Mel Dahlseide, Chuck Knutson, Bruce Miller, Al Otto, Tommy Taylor, Jim Westervelt
1963 - Jim Beasley, Nelson Briles, Paul Coleman, Tim Cullen, Jan Dukes, John Elick, Bill Fennessey, Mark Foss, Dave Holt, Virgil Howe, Bill Kagy, Larry Loughlin, Gary Malvini, Charlie Marcenaro, Lyle Olsen, Fergie Olver, Don Quayle, Bob Ross
1964 - Howard Lowder
1965 - Bob Castiglione, Jim Chow, Sherman Cottingham, Ira McKnight, Bob Reed, Pete Rieben, Roy Rowley, Dick Seminoff, Les Stack, Ron Wallace, Roman Suer
1966 - Bob Babki, Ervin Boehm, Bryant Bogren, Len Breckner, Dan Bulatovich, Bill Campbell, Larry Derksen, Erwin Doerksen, Murray Eddy, Jerry Flanagan, John Ford, Ron Fyfe, Gene Graves, Garnet Hannon, Don Heit, Chuck Holdaway, Harold Hunchak, Lane Jackson, Cliff Koroll, Mel Koroll, Spero Leakos, Marv Madruga, Don Poindexter, Pete Prediger, Manny Primeau, Tom Sharpe, Jim Shaw, Cliff Shockey, Ross Stone, Les Tanona, Chick Thompson, Neil Urlacher, Glenn Uzelman, Dale Zeman
1967 - Randy Munch, Bob Trembecky, Poindexter-Koroll-Breckner, Scott Simon, Cliff Koroll, Larry Bachiu
1969 - Bob Brown
1970 - Bob Apodaca, Ron Cash, Mike Markl, Bill Stearns
1971 - Bobby Cuellar, Terry Schlessler, Cam Sternig, Dave Weaver
1972 - Bobby Cuellar
1973 - Gary Anglin, Ken Haanen, Wayne Plummer, Tom Changnon, Bob Brown, Ron Taylor, Rod Taylor, Wayne Commodore, John Edwards, Ken Grove, Bryan Maxwell, Marty Maxwell, Ken Nakama, Rob Roy, Lenn Sakata
1974 - ,Jim Dompier, Bobby Brown, Neil Bozak, Paul Gallivan, Paul Sullivan, John Self
Profiles - Mel Wakabayashi
---
26 January, 2011

One more big step forward !
You'll notice the new logo/links bar across the top. This reflects our gradual shift from the original 1950s-1960s emphasis to our current 1900s-1970s presentation.
The separate links to each year's home page have been replaced by links by decade. This should help to make it easier to locate specific material over our new time frame. Of course, the site map (which links to everything) remains an essential piece of the site.
The index page also shows a move from the links to each year to the links by decade.
There's still work to do on the "decade" pages, but they should be complete within a couple of days. The site map should suffice in the interim.
If you run into any problems please let me know

.

There's a lot of new material added over the last week or so, including Basin League rosters up to 1973, Northern Saskatchewan rosters up to 1974, Western Canada rosters 1920, tournament reports for 1958 and 1967, stats updates for 1961, Basin League photo gallery 1963, 1928 Claresholm photo (which includes Dodger Lewis), 1920 Edmonton Eskimos (need IDs here too), real photo of the 1914 Edmonton team, 1971 Basin League stats, stats for the Big Four and Chinook Leagues of Alberta, 1947 to 1953, beginning of the 1973 Basin League game reports, information on the Alberta Major Baseball League of 1967 to 1974.
And, we are really pleased to have - thanks to Rich Necker - the inaugural season of the Southern League, 1931, along with rosters, stats and game reports. This is the first step in a plan to cover all of the Southern League from its start in 1931 through until the final season of 1974.
I have several hundred photos to add in, but I first want to ensure the new linking system is in place and working.

Another big leap forward, at least at attempt at same, is the PLAYERS page. So far I have a test up on the rosters of the Basin League, 1953 to 1973. There's a few changes still to be made and I think I'll move a couple of the columns around, but the basis is there. I hope this (pdf files) will be much easier to read than the html pages. You will need to have the Adobe Reader installed to view the pages (and, likely will have to play around with the zoom function on Adobe Reader to get the right size for your screen.
---
05 January, 2011

Here's hopes the holiday season was kind to you and your families and that 2011 is a great one, filled with good health, good friends and good times.

I received a huge surprise while spending the holidays with our son and family (two, teenage, grandsons). Each year, in an issue just before New Years Day, Bob Elliott, baseball guru of the Toronto Sun publishes his list of the Top 100 Canadians in Baseball. Your author makes the list at #99 ! Thank you Bob, I am humbled.

Lots of little updates going on in the background as I sift through newspaper clippings from the 1950s and 60s - from the 1948 and 1950 Big Four results, to the 1953 Chinook League game reports to 1958 Tournaments (including the Saskatoon Optimist, Exhibition and Amateur Association tourneys, to the 1931 Southern League page, noting the beginning of the Southern Saskatchewan loop, to the many additions to the roster pages. I am still perplexed at how to go about revising the Players section (the list of all the players we've listed plus the teams on which they played). At this point it looks like I will be learning about PHP and SQL - to enable a database feature to handle the list, which has become unwieldy even before contemplating the additions of the early WCBL years. More to come in the months ahead on this topic.


Stats pages for the Big Four and Chinook Leagues (1947 to 1953) should be up soon (still trying to track down a couple of first names). And, there's a ton of new/revised photos which should appear in the weeks ahead, including those shown in an earlier note (see the December 26th update below) plus some more recent finds.
That's Don Poindexter, left, of the Saskatoon entry in 1965-66, and right, Spero Leakos, the owner/operator of Saskatoon clubs for a couple of decades. It's the first photo I've come across which shows Leakos in a baseball uniform. In the "sure is a small world department, in a phone chat over the holidays, Jim Lester recalled Poindexter as a pitcher he remembered from the Peoria, Illinois ball fields.


Among the new pictures are those of an older Pete Prediger (far left), the heart of Neilburg teams over four decades. Prediger competed in the Saskatoon Exhibition Tournament for at least 32 years. There's a better version of Bill Campbell (left) the Neilburg right-hander who went on to a long and illustrious major league career, and, right, Roy Rowley, long one of the stars of prairie ball.
Did I mention this one before? There"s a lovely photo of a 1971 North Battleford reunion with Prediger, Matt Meredith, Bennie Griggs, and Emile Francis among those attending.

I am hoping some photos I`ve ordered from an Alberta archives will be of sufficient quality to update some of the early (1907-1921) WCBL photos. A disk should be arriving any day now.

Ol`friend Norm Thorpe of Lloydminster has been marvelous in sending along stuff from the old home front. Norm`s dad, "Slim" Thorpe was the main man behind baseball in the border town. Among the photos is a better copy of the 1957 Meridians, which I hope to post soon.

Doug Abraham is on the way south to Arizona for the winter and is expected to resume his hockey profiles in the weeks ahead. He's done a fabulous job so far on those two-sport athletes who made the headlines in both baseball and hockey.

Bill Guenthner (of the fabulous Minot Mallards site) sends along word of the passing of Ookie Hammond of Minot. He was very well known as the Director of the Minot Recreation Commission and he was associated with the Minot Mallards Baseball Team. A star athlete in his youth, Hammond became a respected administrator and official (in basketball, baseball and football). Amongst other positions, he was a ManDak League umpire and was the umpire slugged by Johnny Washington in the 1953 Championship series between Minot and the Brandon Greys. Hammond died December 29th. He was 93.
---
26 December, 2010


Gotta love those smaller US newspapers! I have had such a great response from US papers (as opposed to the non-response or "don't bother us" or "sure for $100" response from so many Canadian operations. I'd guess the difference is in ownership - most of the papers I've dealt with in the US have been independent businesses while on the Canadian side they all seem to be in one chain or another.
Thank you Mark Jones of the Williston Herald! I had sent a note to the paper asking if they might have a picture of Jerry Adair from 1958. Well, within a day, a response and a picture. Adair was all-everything in the 1958 Western Canada League and just hours after his final game in Canada he was in major league lineup for the Baltimore Orioles.


Working through material on the old Alberta leagues, I've stumbled upon pictures of some of the stars of that Big Four circuit which was in operation for four seasons beginning in 1947. That's Doug Darrah (left) and Ed "Lefty" Belter (right.
From the Saskatchewan leagues, I found several pictures of interest including (left to right) Len Breckner, Jim Stevens, Larry Exel, Ira McKnight, Irl Flanagan, and Rollie Miles. Breckner and Flanagan were local players who were prominent in prairie baseball for decades. Miles was the Regina infielder who won a tryout with the football club in Edmonton and went on to a Hall of Fame career. A few of these are simply better versions of what we've already had, but some are new additions.








From the rebirth of the Western Canada League in 1963-64 as a developmental league mainly of US college players, there's Jan Dukes, Larry Loughlin and Nelson Briles (left to right). All of them advanced from California college ball to the WCBL to the major leagues as pitchers. Briles, after just one season in the minors, had a major league career of 14 seasons, winning 129 games.
Over the holiday period, or perhaps early in the New Year, I hope I'll have the latest finds organized and ready to post to the appropriate pages. Already some of the roster pages and game reports have been updated with many more to come.

A nice gift for Bob Elliott, the Toronto Sun columnist, a runner-up three straight years for the J.G. Taylor Spink Award, has been named winner of the Jack Graney Award by the Canadian Baseball Hall of Fame. The award, for lifetime achievement, will be formally presented in June at the 2011 Induction Ceremony.
Bob's devotion to Canadian baseball in legendary. The Canadian Baseball Network web site is just a part of what he's been doing over the past three decades to chronicle and support baseball in this country.
---
22 December, 2010

Merry Christmas! Wishes for a great holiday season.

Doug Abraham has been charging ahead with additions to the hockey page, the section saluting those double duty stars of ice and baseball diamond. So far, the entries include Hank Bassen, The Bentleys, Emile Francis, Gordie Howe, Fred Hucul, Earl Ingarfield, Larry Leach, Jackie McLeod, Morris Mott, Bert Olmstead, and Metro Prystai.

I've come across a few new photos of Negro Leaguers who also played in Canada. They've been posted on the appropriate pages and include Pee Wee Jenkins, Lou Louden, and Barney Morris.



Finally - some progress in digging up material on Alberta's Big Four Intercity League (1947-1950) and the following Chinook League (1951-1953). I've got a handle on rosters and statistics for most seasons and hope to post those along with a few dozen photos during the holiday season.
Among the discoveries was the amazing campaign in the 1949 Big Four season by Edmonton Cubs' Reg Clarkson (above left). The product of the University of British Columbia led the league in every major offensive category as he batted .386 with 117 runs scored, 82 knocked in, 33 doubles, 12 triples, 15 home runs and 61 stolen bases. He also won the batting title in 1951 in the Chinook League, with a .382 average. Clarkson was an all-around athlete who competed in pro baseball, pro basketball and pro football before returning to university to earn a Masters of Social Work degree.
Another Canadian multi-sport star was a standout in the 1952 Chinook League. Lefty Don Kirk (above right) split his first four decisions then went on a tear with 18 consecutive wins, including four in the playoffs as he led Carstairs to the league championship. Kirk finished with a 16-2 record in regular season play with a league-best 1.46 ERA and 230 strikeouts in just 160 innings. In one playoff game, Kirk fired a two-hitter and fanned 20. In 1953, Kirk was just as good with a 15-1 record and 1.88 ERA. Over the next couple of winters Kirk became a hockey star with the University of Alberta Golden Bears, twice named as Most Valuable Player.


Hard to beat the Americans at their own game - baseball. Especially when it comes to those covering the sport. For the third consecutive year, Bob Elliott of the Toronto Sun has finished second in the vote for the J.G. Taylor Spink Award, named after the late editor of The Sporting News. It is given "for meritorious contributions to baseball writing."
Bill Conlin, columnist for the Philadelphia News, is the 2010 winner.
Elliot is the lone Canadian to ever make the final ballot for the award. He's been covering the Blue Jays for the Toronto Sun since 1987 and has been a Sun columnist since 1991. A tireless supporter of minor baseball in Canada, Bob provides continuing coverage of the up and comers on this side of the border at the Canadian Baseball Network.
---
12 December, 2010

There's a movement underway to try and save the Cal Bears baseball program. A group is attempting to raise 12.5-million dollars, initially, to help fund sports programs at the university. It was a shocker in September when the administration announced the end of the baseball program.
In the 1950s and 60s, Western Canada Baseball benefited from having a dozen or so outstanding players in the league from the University of California, Berkeley. Among them was catcher Bob Milano (above) who followed with a Hall of Fame coaching career at Cal.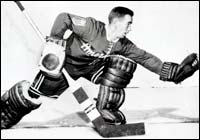 Our new hockey correspondent, Doug Abraham has been filing marvelous little items for our "hockey connection" - those diamond stars whose main occupation turned out to be the hockey wars.
Already he's done pieces of the Bentleys of Delisle, Emile (The Cat) Francis (left), Fred Hucul, Larry Leach, Jackie McLeod, Morris Mott, Bert Olmstead and Metro Prystai. That's been the warmup to the big guy . . . Gordie Howe. He's next!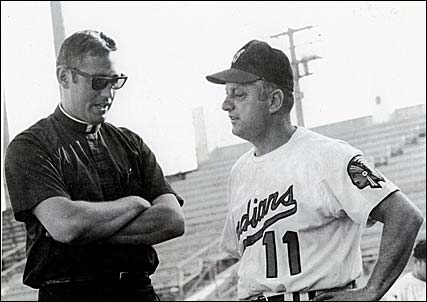 Great, as always, to find one of those surprise packages from Tom Mulcahy.
The latest mailing includes the photo (right) of Father Tom with the then Spokane manager Tommy Lasorda. Mulcahy was batting practice pitcher for the team.
Other photos appear on the Mulcahy profile page, 1955 Snapshots (a candid picture of three of the 1955 Williston Oilers, Don Lee, Dewey Williams and Ronnie Martin), and 1964 Snapshots (a nice picture of Mulcahy and the late Keith Gustin from 1968).

In adding in a few game reports of baseball in Northern Alberta in 1954 we came across quite a pitching performance by Big Joe Hutton of the Peace River Dodgers.
In a seven inning affair, Hutton not only fired a no-hitter but got 17 of the 21 outs by strikeouts.

Thanks to Scott Petterson (Portland Buckaroos) for the sketch of Larry Leach for our hockey page.
---
07 December, 2010


Pat Gillick has been chosen for Baseball's Hall of Fame at Cooperstown. He'll be inducted during ceremonies this July.
Gillick, the architect of Toronto's back-to-back World Series champs in the 1990s was a lefty hurler with the Vulcan Elks and Granum White Sox in Southern Alberta in the mid 1950s. [Left - Gillick celebrates a 4-hit, 17 strikeout performance in a 1956 tournament.] He went on to work in the Houston, New York Yankee, Toronto, Baltimore, Seattle and Philadelphia systems.
At 73, Gillick continues to work as an adviser with the Phillies. Congratulations to a superb baseball administrator.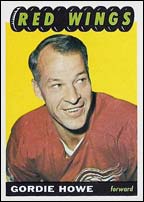 My ol' friend Doug Abraham (left, in his days as an All-Star goalie in Lloydminster) has taken up his new duties with relish. Doug, now retired from a distinguished career as a sports writer, mainly with the Calgary Herald, has taken over our hockey page celebrating those athletes who managed to star both on the diamond and on ice. Among the entries so far, is the story on the Bentleys of Delisle.
Over time we'll have features on players from National Hockey League superstars such as the incredible Gordie Howe (right) to players like Gordie Vejprava who, while never reaching the NHL, toiled away for nearly two decades in minor hockey.

Now, this one has little to do with the theme of our site, but in researching the hockey page, I came across lots of information on the old hometown (Lloydminster) hockey teams and a few clubs on which old friends had played. So, there is now a ragtag page with some of those photos. Once enough material is gathered I'll figure out how to organize the stuff and where to place it.

We've added a little more information on the Southern Alberta Chinook League of the early 1950s. A few more game reports have been posted for those 1951-52-53 seasons.

Happy to hear from Steffany (Pearce) Blodgett whose dad John pitched for Edmonton in the Western Canada League of 1963-64. John was the leading hurler in the circuit in '64 with 10 wins. The left-hander had come to Edmonton from the University of San Diego. Now, we're appealing to John to try and find any photos or programs or the like from his days in Canada.

Thanks to a number of folks who've helped in tracking down photos, especially hockey related pictures - Sarah Benson of the Trail Historical Society, Jim Weiler of Komets (Fort Wayne) Legends, Ralph Slate of the Hockey Data Base, and Norm Thorpe of Lloydminster who has been so helpful over the years with photos and info from the home front.
---
25 November, 2010

A little surprise for Phil Risinger and Lynn Duncan and other members of that 1958 Medicine Hat championship team of Southern Alberta.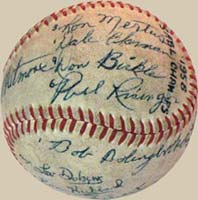 Yep, that's an autographed ball from '58 (you can clearly see the signatures of Ron Mertus, Dale Eikerman, Don Birkle, Phil Risinger and Bob Bolingbroke).
The ball was a pickup from an online auction out of Colorado earlier this year. It took forever for the package to make it up this way, but I'm now able to present it on the site.
There was quite a surprise for me when the package arrived. When the ball was on auction there was a mention that attached to the item was a full report on the 1958 season. That, I thought might be even more valuable than the ball. It would help fill in some holes in my coverage of that summer. Well, as I opened the package and took a first glance at the material, my loud guffaw startled my wife. Asked about my amusement, I replied, through much laughter, that the full report I had so anticipated was printed material from ... here, the 1958 section of my site !!

Also, more on the '58 Superiors. Lynn Duncan is interested in tracking down Wayne Braun, the catcher on that squad, Braun who is believed to have come out of Florida. Anyone have any leads? Other signatures on the ball - Jim Whitmore, Braun, Elroy Schaufele, Bryan Russell, Eloyd Robinson, Don Risinger, Doug Seiler, Buzz Bartylla, Lee Dobyns, Ron Hubbard, Zeke Ziebart

There are more additions from the material sent along by Bill Thederahn of the Calgary Purity 99 squad of the Chinook League. We've added photos and some information on the 2001 Reunion of Chinook League players, a team photo of the 1951 Purity team and the 1951 Nelson, BC club, champions of the West Kootenay region. Also online are the 1951 stats and 1953 stats of the Chinook circuit.

The scrapbook of the 1958 Lethbridge Warriors has produced more material. The 1958 Alta photo gallery and the 1958 snapshots are the prime areas with new and revised photos.


With a major assist from Rich Necker, we've managed to get names for most of the photos obtained late this summer from the Saskatchewan Archives Board.
While there remain a few pictures still to be identified, we've added several dozen photos (some of them just much better quality versions of ones already aboard) to the photo galleries of 1959, 1960, 1961, and 1964. That's Fergie Olver (left) as an outfielder with the Saskatoon Blues. Of course, in later years Fergie became known across the county as the voice of the Blue Jays.
We continue to chase IDs for about a half-dozen photos and we'll post them when we can confirm the names. Notes have been sent out to players on those teams in the hope they will remember names to go with the rest of the faces. Among the pictures from the archives were a couple of action shots which are now included on the 1963 snapshots page.
I am pleased that the new photos include some good shots of Spero Leakos (right) of Saskatoon who was one of the major builders and supporters of baseball on the prairies in the 1950s and 1960s.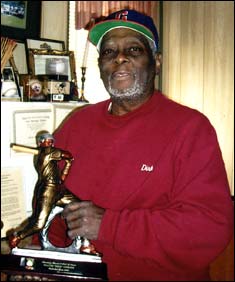 Good to hear from Bryan Steverson who is working on a book (expected to be published in the spring) of Inspirational Tales based upon stories from baseball's Negro League players.
One of the chapters features former ManDak star Walter "Dirk" Gibbons. Bryan sends along this recent photo of Dirk in Florida. He's holding the trophy awarded to him at his induction into the Manitoba Baseball Hall of Fame four years ago.

A couple of friends have send along a link to a fascinating little story on how baseballs are manufactured. Check it out (it's produced by the Discovery Channel). Yikes, all the stitching by hand? I wouldn't have believed it had I not seen it!

I think I've tracked down the last of the pages with broken links, primarily the first pages of multi-page photo galleries and snapshots. If you find any pages with missing links or other errors please drop me a line.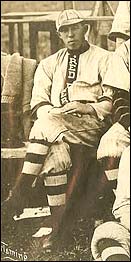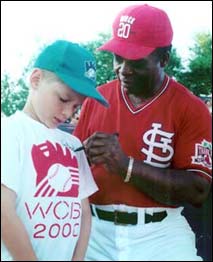 Thanks to baseball photo collector David Eskenazi for the use of the picture of the 1912 Red Deer Eskimos of the Western Canada League. Left - that's Stub Spencer a catcher on the team.
There's a tiny sample of David's photo collection on line. A major theme running through his treasure trove is baseball in the northwest. And, given the strong connection between the early WCBL and teams in the northwest, David has kindly offered to dig up photos of some of the guys who came on to play on the prairies.

A mention of Lou Brock a few weeks ago brought back some memories for colleague Rich Necker. Rich and his grandson Kyle (better known as "Bronco"), then about nine years of age, had an opportunity to meet Brock (right) at the 2000 World Children's Baseball Fair. Got his autograph too, on his T-shirt no less ! Rich says he still has the T-shirt!

One of the major tasks still ahead is an update of the PLAYERS LIST. It's such a huge job I guess I've been avoiding it for the past year or so. I am working on a separate one for the early WCBL (1907-1921) and continue to try and figure out an easy format to present the list of players. Also on the winter agenda, a total re-do of the bibliography section. That too looks to be a major headache to put together and update. A computer glitch a couple of years back and a subsequent lost file make the job much more difficult than it should be. Nonetheless, it needs to be done and we'll figure out a way.

Also on the front burner is a long-needed reworking of the hockey connection page. My old friend and former Lloydminster classmate Doug Abraham is taking up the task of coverage of the hockey-baseball stars of the prairies. Doug is well known here for his work on sports for the Calgary Herald and, early in his career, the Saskatoon Star-Phoenix. While he's down in Arizona for the winter, perfecting his golf game, he'll also be on his computer putting together info on the likes of Gordie Howe, the Metz brothers, Vic Stasiuk, Terry Sawchuk and others who combined National Hockey League careers with summers on the diamond. Plus, we won't disregard some long-time ice stars who didn't manage to ascend to the NHL but had great careers nonetheless.
Thanks too to Jeff Obermeyer for providing some hockey photos. Jeff's site, on everything about hockey in Seattle, is a delight with stats and stories and photographs.

With the completion of the statistics project for the 1909 Western Canada League, I thought it might be interesting to send along the stats story to the newspapers of the teams of the WCBL of 1909. So, maybe one of the papers will bite and run the story of the final stats for 1909 coming 101 years later. We'll see.
---
21 November, 2010



Thanks to Bill Thederahn (left, in 1951, right, at the Chinook reunion in 2001) of Coquitlam, BC we've begun to add material on the short-lived, but exciting Chinook League of the Calgary area of the early 1950s.
Bill has sent along newspaper clippings, including a couple now posted - the 1951 Calgary Purity 99 squad which won the league championship. More to come.
Among the players on the '51 squad were - Reg Van Wassenhove, Bill Thederahn, Billy Claphan (bat boy), Jim Lenz, Lloyd Bradley, Bing Weaver, Peter Scott, Bill Brookes, Brian Gibson, Dick Noon, Bill Begg, Jim Wallace, Ron English and Ray Kinasewich.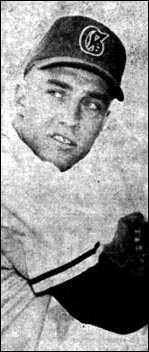 And, with the Lethbridge Warriors scrapbook from 1958 (via Brack Bailey, Jim Lester and Lee Murphy) there are additions to the 1958 game reports, photo gallery and, especially, the snapshot pages (two more added).

I was very pleased to find a clipping which included a photo of Ron Mertus (left), a first sacker from California who played with Granum in 1957 and Medicine Hat in 1958) and one of Don Kuodis (right), a lefty from Chicago who pitched with Lethbridge and Lloydminster (and gave an unsuspecting batboy quite a swollen palm for a week or so after Kuodis convinced the kid to catch a few).
There are many photos still to be processed. I hope to get to them over the next week or so.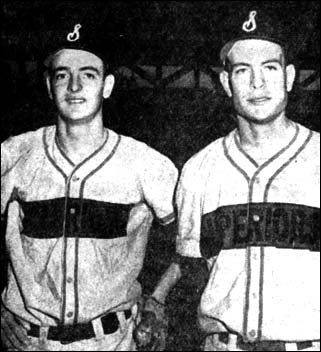 With the new info, it's been possible to also complete the 1958 pitching statistics for the Southern Alberta League.
I've had a few of these photos posted before, but the scrapbook, with original clippings, has provided much better quality - the picture of the Risinger brothers (right), for example and others now on the revised snapshot page(s).

With much thanks to colleagues Ray Nemec, David Eskenazi and Rich Necker, we've managed to resolve one more of the mysteries of the early Western Canada League (1907-1921). So much of the time researching the early leagues is taken up trying to properly identify players as the newspapers of the period had a style which did not normally include first names, even if there happened to be two players on the same team with the same last name.
Thus, we had the Wilsons of Medicine Hat, one of whom won the 1909 batting title.
There was a little luck here as a pre-season newspaper preview identified the young second baseman as Jimmy Wilson from Everett, Washington. However, Jimmy was released after just three games. About three weeks later, the name Wilson again appeared in the Medicine Hat boxscore, this time as an outfielder, but with no first name provided during his whole tenure with the team. We had originally identified the Wilson picture of 1909 as Jimmy Wilson. More good luck - David Eskenazi , a collector of photographs of early Northwest teams, had obtained photos of a Lester W. (Tug) Wilson from Wilson's estate and is quite familiar with Tug Wilson photos. David was quite sure the photo we had identified as Jimmy was, in fact, Tug. More poring through newspaper pages and we're confident to confirm the photo and the batting champion as Tug Wilson.
Tug Wilson is also the same Wilson who played with Medicine Hat in 1910, Calgary in 1911 (before a cup of coffee with Boston in the majors), and Saskatoon in 1914.

Another name resolution was that of Myers, Meyers, Myres of Calgary in 1912-1913-1914 (he appears in the official statistics of 1912 as Myres). It turns out all three were J. (Smick) Meyers who might have been a local athlete.

And yet another is that of shortstop/third baseman O'Brien. Clearly, the Bill (Obey/Obie) O'Brien of 1910 to 1914 (Brandon, Calgary, Edmonton, Saskatoon) is the same player. Was he also shortstop O'Brien with Lethbridge of 1907 and/or Edmonton 1909?

These searches regarding the old WCBL have led to name changes and additions to the roster and stats pages. They've all been updated with an effort to synchronize the names on the roster pages with those in the statistics.
Again, a major thank you to Tom Eckel for providing the official statistics from the Reach guides of the era. It means we now have stats for each of the years of the old Western Canada League. It has taken a bit longer than anticipated to input all the stats data, but it's such a big step forward in our coverage of the early years.
---
15 November, 2010

We've lost two down here, they've gained a pair of good ones up there.

Lee Wesley, (left, as coach with Granum in 1956) George's oldest son, passed away last Tuesday at Lethbridge Regional Hospital. He was 79. The Wesleys were prominent ranchers in the Granum and Lethbridge districts and the name was synonymous with baseball in the area. Lee was born in Lethbridge and raised in the communities of Wrentham and New Dayton. He is survived by Shirley, his wife of 61 years, daughter Lora Lee and family, son Allen George and family and sister Mary Ann Campbell and family.
Funeral services are to be held today (Monday) at the Church of Jesus Christ of Latter-day Saints, Claresholm. In recent years Lee and Shirley had moved from Fort MacLeod to Lethbridge and to Claresholm to be closer to their offspring.

And this note from the Canadian Baseball Hall of Fame :
It would be a disservice to simply label Gene Dziadura as the scout who signed Canadian baseball icon and Hall-of-Famer Fergie Jenkins.

The proud native of Chatham, a regular attendee at the Canadian Baseball Hall of Fame's annual induction ceremony, passed away Tuesday at the age of 74.

"Gene was a strong family man and a beloved teacher who scouted for the Phillies in the summers, but he was so much more than that," noted Ball Hall president & CEO Tom Valcke.

"We're talking about a real-life version of the mentor in the movie 'The Karate Kid.' There are legendary stories of him jogging side-by-side with Fergie in the snow, catching Fergie as he threw pitch after pitch into a shrinking target made of strings that Gene designed, making Fergie chop wood to enhance his delivery, and throw a three-pound hammer to develop his curve ball."

Dziadura and Jenkins became lifelong friends, and he advised and remained loyal to Jenkins through thick and thin during his career, even making the funeral arrangements for Jenkins' mother.

"While the Gene and Fergie stories are endless, Gene had a profound impact on the lives of many. He took a genuine interest in everyone he met, including my brother Greg, who was diagnosed with cancer a few years ago. Gene was fighting the same fight, and he inspired Greg and kept in touch with him until the end," Valcke added.

"Gene held court many a time under the tent on the Hall's Ceremonial Grounds here in St. Marys, and his presence will be sorely missed."
---
09 November, 2010

New additions include photos from the Saskatoon Star Phoenix via the Saskatchewan Archives. These are all good quality pictures now available through the 1959, 1960 and 1964 Western Canada snapshot pages. Some of the smaller versions of the pics were posted earlier as individual shots in the various photo galleries.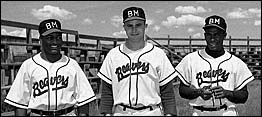 Click on these small images and enlarged versions appear.
This one is from the 1959 Lloydminster - North Battleford Combines. That's Don Buford on the left, Tom Bergeron middle and Ted Richardson on the right.
The other groupings are from the 1960 Saskatoon Commodores , 1964 Saskatoon Blues and 1964 Lethbridge Cardinals.
There's more to come including photos of the the 1961 Saskatoon Commodores, and some stars of the Northern Saskatchewan League of the late 1950s and early 1960s.
---
07 November, 2010

Whew. Finally, I think I've updated all the old pages to the new format. It's been a chore, but feels good now it's done. Now I can concentrate on clearing some of the backlog and adding some of the newer, old stuff !
Along the way, many, many photos (especially the team photos) have been improved in some fashion and most have been re-done at a larger size.

Among the additions are the Saskatoon Blues on the 1964 photo gallery page. Thanks to Rich Necker for digging out some IDs to go with the photos!
Also added are some photos from the 1960 Saskatoon Commodores. One of those turned out to be Saskatchewan product, lefty Ross Stone (left) who had a brief spin in the Western Canada League, but spent most of his career in the North Saskatchewan loop.
In a three year period from 1964 to 1966, with the Unity Cardinals, Stone went 7-0, 10-4 and 11-1.

In trying to get some IDs to go with the 1964 Lethbridge photos, I managed to track down lefty pitcher Greg Conger (now president of local 324 of the United Food and Commercial Workers). He's helped on a couple, but much left to do.
Conger was just out of high school when he joined the staff of the Lethbridge Cardinals of the Western Canada League. He was the top starter in the loop, finishing with a 2.46 ERA in 16 games, 11 of them starts. Signed to a pro contract by Kansas City, Conger spent seven seasons in the minors, reaching Triple-A and compiling a career ERA of 2.75.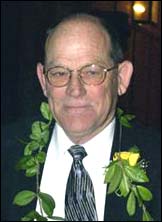 Hard to believe. In a recent telephone conversation ol' friend Jim Lester mentioned that the University of California, Berkeley, was dumping its baseball program. I was stunned. I hadn't heard the news. Seems Cal announced in September that 2011 would be the final season for the baseball squad. A sad time.
The Lloydminster Meridians had a strong connection with the Cal program with Bob Milano, Barry Arnett, Mike Jauregui, Jerry King, Tom McGarry, Mike Noakes, Bill Oakley, John Rebelo and Mike White among the Cal stars to suit up with the Meridians.
Milano (right, at his 2004 induction into the Cal Hall of Fame) stepped down in 1999 after 22 years as head coach at Cal and 29 years overall with the Cal baseball program. In January this year, Milano was inducted into the American Baseball Coaches Association's Hall of Fame at a special ceremony in Dallas, Texas.


It was quite a surprise to hear from the Florida State League last week. The league is having it's Hall of Fame event this coming Wednesday and former Lloydminster Meridian, the late Stan Karpinski (left) is among those to be honoured. However, the league had little information on Stan or his family. So we came to the rescue.
Karpinski, who died in 1980 at age 58, is being recognized for his outstanding 1949 season pitching for St. Augustine when he finished 29-5, 1.57 in 315 innings with 276 strikeouts. He also produced at the plate with a .296 average in 291 at bats.
Stan's son and grandson are expected to be among the participants. Carlos Delgado, Sid Fernandez and Jim Leyland are among those to be inducted.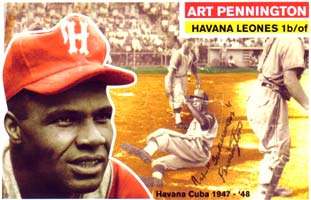 Thanks to Barry Swanton for some neat photos. He's been searching the 'net for photos, cards of ManDak League players and has come across some interesting ones.
That's Ev Faunce (left) who came to the aid of the Minot Mallards in 1950 to manage the team in the early going. He later settled down as the head coach of the baseball and football teams at Utah State.
Right is a card of Art Pennington, a star in the Negro League, Mexico and Cuba who played in the ManDak League in 1955-56 with Bismarck.

Thanks to Phil Risinger and Jack Altman for sending along info on the Negro League stamp from the US Postal Service.

The stamp carries the following information : Considered the "father" of Negro leagues baseball, Andrew "Rube" Foster (1879-1930) established the Negro National League in 1920, the first successful league of African-American baseball teams. He served as president of the league until 1926 and established its slogan "We are the ship, all else the sea."
The Negro leagues operated across the country from 1920 to about 1960. Drawing some of the most remarkable athletes ever to play baseball, the leagues galvanized African-American communities, challenged prevailing racist notions of athletic superiority, and ultimately sparked the integration of American sports.

A big round of applause for Tom Eckel a SABR (Society for American Baseball Research) colleague who, so kindly, has scanned and sent along Western Canada statistical information from the Reach and Spalding baseball guides of the early 1900s. I'll now be able to update the ones now on-line and add on the rest over the next while. Thank you Tom !
---
30 October, 2010

Happy to note a big step forward.
Among the updates/additions are all the statistics pages, including original research for the compilation of the 1909 batting and pitching stats. The old Western Canada League of 1909 failed to provide for statistics, so with the generous assistance of Rich Necker, we've gone through all the box scores and stories we could find from the old newspapers.

Thus, 101 years after that season, we can finally announce outfielder Lester "Tug" Wilson of Medicine Hat as the batting champion. Wilson edged out teammate Lloyd Zimmerman, .354 to .348, to take the title. Wally Smith (right) of Calgary was third, at .330. Paddy Welsh, who split time between Medicine Hat and Moose Jaw, won 23 games to lead the pitchers. John Collins of Winnipeg had the best winning percentage with a 14-2 won-lost record.
All the stats pages, from 1907 to 1969, are now posted.
We've added three fascinating little stories by Rich Necker to the 1911 pages.
1. The men who wore navy blue : Umpires in the W.C.B.L., 1911
2. Bitter off-diamond battles : A chronology of 1911  W.C.B.L.  tribulations
3. The Curious Case of John Bender

Over-all, I've managed to update everything from 1907 through to 1952 in the new format. Included in the revisions are improvements/enlargements to many, many of the photographs, particularly the team photos and those on the snapshot pages. Still ahead, updates of most of the pages from 1953 on.


Great to hear from Tom Mulcahy (right), happily back home again in Butte, Montana. This past summer, Tom helped organize a reunion of former Copper League players in the area. About fifty former players attended, aged from 72 to 97 ! . I've managed to find and post the Montana Standard story on the event.

Tom also sent along some marvelous mementoes - signed baseballs from the 1954 season with Lloydminster Meridians and some autographed, unused tickets to some historic games.
Left - the game ticket to the August 29, 1977 contest between the Padres and the Cardinals. It's the night Lou Brock broke Ty Cobb's record for career stolen bases.
No wonder the Jacksonville (Florida) Eagles were such a strong club. Jim Williams, a former Negro Leaguer, who became an owner of the team, was continually on the lookout for new stars - black or white. We have a copy of a letter sent by Williams trying to recruit Mulcahy for the 1954 season. Earlier, in 1952, Williams attempted to sign up Charlie Beene, another pale skinned hurler. The Eagles, who played in a Southern Negro circuit, had played in Canada in the early 1950s as the Indian Head Rockets.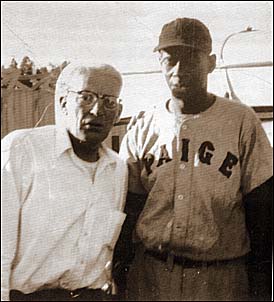 Left - That's Tom's father with Hall of Famer Satchel Paige. Tom believes the photo was taken sometime in the 1940s.
After a little research on when Paige may have played at Clark Park in Butte, Montana, I'd guess this may have been taken on one of three dates in 1939 when Paige pitched in Butte - July 1, July 4 or August 12.
However, I don't recall photos of Satchel wearing anything other than a regular Kansas City uniform when pitching for the Monarchs. Mention of Paige having worn a uniform with just his name across the front appears to be connected with his freelancing when he played with the Pittsburgh Crawfords in the mid 1930s. But there is also the possibility that the Monarchs' team for which he pitched in 1939 was the second string team (Paige was recovering from arm woes) and often was noted as the Satchel Paige All-Stars.
Pinning down a specific date may yet take some more research and likely, a little luck.


Contact from the hitting star of the 1958 Southern Alberta Baseball League. Lynn (turns out it is Lindon) Duncan (left) led the league with a .409 average and was tops in hits, 70, home runs, 17, runs, 67, and runs batted in, 63. He was tied for the lead in doubles with 17.
Received a note from Lynn, out of the blue, asking if anyone knows about what happened to Wayne Braun, the third sacker on that 1958 Medicine Hat team. Lynn hasn't heard anything about Wayne since '58. It's thought he came from Florida.
Ah, the search begins!

Coincidently, Brack Bailey has mailed a scrapbook from that 1958 season and I am anxiously awaiting receipt of an autographed ball from that summer (won in an auction a few months back). So, I am hoping the new material will result in much more detail for that Alberta coverage.
Brack, who has already put in thousands of miles in holiday travel, is just back from a Norwegian cruise above the Arctic Circle and a flight back over Newfoundland, Labrador and Quebec. He's seen a lot of the world in his retirement years.


In updating the SITE MAP, I noticed some pages had been inexplicably dropped in earlier revisions. Those pages -- Sterling Slaughter and Wayne LeBere have been reinstated. Also back is the team photo of the 1967 Pan American team which includes many of the players featured on these pages.
Added to the profiles section is a page on Ron Stead (right) a Canadian Baseball Hall of Famer from his exploits in the Intercounty League.


My colleague Barry Swanton has dug up some nice photos in surfin' the internet including this one of Alonzo Perry (left), the Negro, Dominican and

Mexican League star who played in the ManDak League with Brandon Greys. He also found nice pics of Satchel and Tony Campos.
Managed to locate a little better version of the Lester "Slim" Haynes (right) photo from the Alberta Sports Hall of Fame.
Haynes, a Hall of Famer, was an outstanding pitcher over more than 30 seasons with Stavely in Southern Alberta.. He was so well known he was featured in Ripley's Believe It Or Not, a newspaper column syndicated across North America.
---
12 October, 2010

OK. Have now put the garden to bed for the year, so time to again dive into baseball research. Among other things, I've been trying to re-check my data on the 1909 statistics along with figuring out the stats and standings for 1910. I didn't realize how big a job it would be.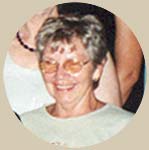 We were saddened to hear of the death of Mary Stasiuk, Vic's wife. Mary died September 10th at the Chinook Regional Hospital in Lethbridge at the age of 78.
Born in Norway, she had come to Southern Alberta in the late 1940s and soon attracted the attention of a young hockey and baseball star, Vic Stasiuk. They were married June 28, 1952. The photo (left) is from when the pair attended the Granum/Lethbridge baseball reunion in 2000. Our thoughts are with Vic and the family.

Additions to the site include photos on the 1910 Snapshots page and some edits to the great Medicine Hat photos on the 1909 and 1914 Snapshot pages. Thanks again to the The Esplanade Arts and Heritage Centre, of Medicine Hat for use of the photos. (And, oh yes, I finally caught that typo - Espanade instead of Esplanade.)
Also, Philip Pype, Archivist of the Esplanade Archives, was kind enough to alert us to an article on baseball in Medicine Hat by local historian Grace Christie, who has been kind enough to permit the posting of it here. Click the link to check it out.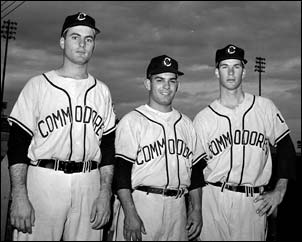 One of my next tasks is to finish up dealing with photos from the Saskatchewan Archives on the Lloydminster and Saskatoon clubs of the late 1950s and early 1960s. There are some very nice photos in this batch. Right - three of the 1961 Saskatoon Commodores, John Boccabella (left), Ernie Fazio (centre) and Tim Cullen, all of whom advanced to the major leagues.

I'm now looking forward to filling in some information on the Chinook League of Southern Alberta. The loop existed in the early 1950s and had clubs from Calgary (the Mercurys, Buffaloes and Purity 99), Carstairs, Standard, Drumheller, Claresholm and Red Deer. Bill Thederahn, a former player, was been in touch and is now trying to dig more info on the circuit which came along after the demise of the Big Four League.

Happy to help out Luci Chavez, daughter of former Southern Alberta star hurler John Chavez. Luci, of Raleigh, NC, was on the lookout for a photo of John during his playing days.


Hey Jack, are you sure you want to do this?
Oh, it's not you? Oh, Dana Altman. Whew, Bev is likely relieved as you'd surely want to be a playing-coach!
Thanks to Jack Altman and Phil Risinger for the new Negro League stamps and information stickers. Congrats to the US Postal Service for affording such recognition.

More thanks to Phil Risinger for the info on Oklahoma baseball and the DVDs on the Mickey Mantle & Brooklyn Dodgers segments on the PBS baseball series (Ken Burns). My what great, great stuff.

This is a real long shot - but, Muriel Trahan is on the lookout for any photos of a team from the 1930s, the Texas Black Spiders. Her grandfather, Vern R. Klingaman, was the owner of the club. I have the one team picture posted, but we are looking for a better quality photo, an original if possible.

One more baseball find from my high school reunion of summer 2009. Nita (Herman) Cooper one of my old school chums expressed a special interest in my baseball research, especially the sections on the Indian Head Rockets. Well, it turns out, her husband, Al, used to be a batboy for the club !
" ... The Indian Head Rocket team used to come to the Orange Home in Indian Head and play basketball, catch etc with the kids there (Al was there from age 4 to 12) ... Then each time the Rockets had a home game or tournament, they would make one of the kids an honorary Bat Boy. There was a 3 day tournament that Al was the honorary Bat Boy in 1954. Other than that he would also go to all the home games when he was allowed and take water to them etc. He loved baseball and never missed if possible. When he left the Orange Home at 12 and went home to his dad's farm at Osage he played baseball and at 13 was pitching for the senior team in Tyvan, also playing wherever he could. When we moved to Indian Head in 1969 and looked after the Orange Home farm boys for 6 yrs Al again got involved with the Rockets, this time as a player. He proceeded to get sponsors and had them donate a sheet of plywood which Al & a few others painted and put ads on from the sponsors. Then they built the home run fence. There was a lot of real good ball played again. Ken McCabe also played with Al on the team ... Al also had a baseball signed by all the players that the people at the home had put in a memorabilia cabinet. Then one day one of the staff took it out for the kids to use and he never got it back."
---
12 September, 2010

With much thanks to Robert Fleming of the Saskatchewan Baseball Hall of Fame we've made literally hundreds of photo additions, mainly about Moose Jaw and Regina teams in the Western Canada and Southern Leagues.
Among the latest updates - 1957 Southern Snapshots and Photo Gallery, 1957 Western Canada Photo Gallery, 1958 Western Canada Photo Gallery, 1958 home page, 1956 Southern Photo Gallery, 1956 Western Canada Photo Gallery, 1956 ManDak Photo Gallery, 1956 Western Canada Snapshots, 1954 Southern Photo Gallery, 1956 home page, 1951 home page, 1955 Western Canada Photo Gallery.
---
11 September, 2010


Chuck Eisenmann (right) passed away September 10th at age 91. Read the fascinating life story at Gary Bedingfield's Baseball in Wartime blog.
Eisenmann pitched with the Bismarck Barons of the ManDak League in 1956 when the loop had an interlocking schedule with the Western Canada League. He also played with Huron and Yankton of the Basin League in 1956 and 1958.

August 22nd, Willie Fordham one of the pioneers of the integration of the minor leagues, died at age 83.
The lefty hurler pitched in Canada in the 1950s with the Oshawa Merchants of the Intercounty League and also with Belleville (Ontario).
He was among the first black players on the Harrisburg Senators, an affiliate of the Philadelphia Athletics. On July 16, 1994, the City of Harrisburg held Wilbur Lewis Fordham Day to salute his contributions to the area. [Photo courtesy Nick Diunte, examiner.com]
---
10 September, 2010

With thanks to Rich Necker we've added brief Southern League summaries to each of the yearly home pages.
Thanks to Barry Swanton we've added Williston Oiler photos to the 1954 ManDak Photo Gallery.
---
09b September, 2010

More new pages ... 1954 Southern League & Western Canada Photo Galleries, 1955 Western Canada & Southern League Photo Galleries, 1955 Moose Jaw team photo.
---
09 September, 2010

More of the revised pages have been posted. They include the 1946 Southern League Snapshots, 1950 Southern League Snapshots, 1949 Southern League Photo Gallery, 1950 Southern League Photo Gallery, 1950 Western Canada Photo Gallery, 1951 both Western Canada & Southern League Photo Galleries, 1953 Southern & Western Canada Photo Galleries.
Among the individual photos which are new or updated :
1949 - Mel Torgenrud, Gwynne Lovett, Andy McNamee
1950 - Les Wilder, Bill Clary, Dutch Fisher, Jackie Fulton, Ray Jones, Don Kielman, Nick Lawrick, Frank Millspaugh, Paul Bozak, Fred Schmidt, Mike Mellis, Tom Culbreath, Ken Englehardt, Lefty Erfle, Cy Thorseth
1951 - Wayne Brock, Rip Collins, Lefty Erfle, Ted McCullough, John Mulholland, Alex Palica, Gerry Parker, Dick Stone
1953 - John Coleman, Cliff Beisel, Jesse Blackman, Denny Evenson, Bob Herron, Chuck Holdaway, Bob Linck, Collins Jones, Mike Kanshin
Still to come this week :
1954 - Gord Skjerven, Bill Findley, Bill Hennenfent, Mel Hennenfent, Scotty Kwan, Bill Nutzhorn, Ray Nutzhorn, Ralph Peterson, Murray Smail, Baldy Smith, Red Staley.
1955 - Walter Peterson, Norm Forbes, Jim Harney, Jim Little, Kirby Pain, Lou Hague, Roy Carlson, Dale Bloom, Bob Jones, Len Karlson, Jack Motley, Wayne Capinegro, Len Farrell, Stan Kulka, Keith Bowman, Bill Stites, Art Stone, Mike Dayne
1955 - Moose Jaw Mallards team photo.
---
08 September, 2010

Thanks to all for the many notes in regard to the Hall of Fame induction. I really appreciate your good wishes.

Robert Fleming, a director of the Saskatchewan Baseball Hall of Fame, was at the dinner to represent the late Bennie Griggs at the induction. He brought along two huge binders filled with photos and a scrapbook of material covering Moose Jaw clubs of the 1950s. He was kind enough to let me borrow some of the materials. That along with other recent acquisitions has resulted in dozens and dozens of new and/or revised photos.
Among the updates now on line : 1959 Yorkton Red Sox, 1953 Kansas City Monarchs, 1953 Beverly Drakes, 1953 Foremost Braves, 1953 Minot Mallards, 1953 Brantford Red Sox, 1954 Yorkton Cardinals, 1954 Kamsack Cyclones, 1954 Lloydminster Meridians, 1954 Saskatoon Gems, 1954 Moose Jaw Lakers (see below), 1956 Fort Wayne Global World Series champions, 1955 Williston Oilers, 1955 Beverly Drakes, 1956 Canada's Global World Series team, 1961 Medicine Hat Superiors
1954 South Saskatchewan Champion Moose Jaw Lakers - Back row: Bill Hennenfent, Don Devine, Jim Chadwick, Al "Red" Staley, Dave White, Ralph Peterson, Bob Bell, Mel Hennenfent, Bill Nutzhorn.

Front row: Ray Nutzhorn, Jack Devine, Jack Ferguson (bat boy), Bob Chapman, Baldy Smith, Murray Smail, Scotty Kwan, Paul Kwan. Missing : Wally Blaisdell. [Photo courtesy of Robert Fleming]
Additions to the 1909 and 1914 Medicine Hat photos (Photo Gallery and Snapshot pages) through the courtesy of The Esplanade Arts and Heritage Centre, Medicine Hat.
There's also a section on the 1914 Snapshots on Ten Million a player with Moose Jaw in 1914, whose grandmother liked unusual names for the Million family members.
2010 photos of the Saskatchewan Baseball Hall of Fame, including an individual picture of Jane Shury.
Snapshot photos for the Southern League in 1949 & 1950, Western Canada League in 1957.
I've now extracted the following individual photos and they should be posted within the next week or so.
1949 - Mel Torgenrud, Gwynne Lovett, Andy McNamee
1950 - Les Wilder, Bill Clary, Dutch Fisher, Jackie Fulton, Ray Jones, Don Kielman, Nick Lawrick, Frank Millspaugh, Paul Bozak, Fred Schmidt, Mike Mellis, Tom Culbreath, Ken Englehardt, Lefty Erfle, Cy Thorseth
1951 - Wayne Brock, Rip Collins, Lefty Erfle, Ted McCullough, John Mulholland, Alex Palica, Gerry Parker, Dick Stone
1953 - John Coleman
1954 - Gord Skjerven, Bill Findley, Bill Hennenfent, Mel Hennenfent, Scotty Kwan, Bill Nutzhorn, Ray Nutzhorn, Ralph Peterson, Murray Smail, Baldy Smith, Red Staley, plus all the individual pictures from the Moose Jaw Lakers photo above.
1955 - Walter Peterson, Norm Forbes, Jim Harney
1956 - Art Stone, Budd Rendell, Buzz Bartylla, Bob Bell, Frank Booth, Jim Chadwick, Al Cihocki, Gord Currie, Don Devine, Gerry Didier, Dick Doepker, George Donauer, John Doucette, Jim Garrett, Bary Hebert, Ken Heffel, Mel Hennenfent, Ike Jackson, Bill Jankowski, John Kalamaris, Don Kirk, Tom Leverick, John McLean, Glen McMillan, Morris McNabb, Art Miller, Dee Moore, Luke Moser, Lee Murphy, Bill Nutzhorn, Ed Prosofsky, Bill Raehse, Lionel Ruhr, Murray Smail, Vic Wall, Roy Weatherly, Bob Yeomans
1957 - Jerry Barber, Bobby Cesar, Luis Fouste, Bob Gregory, Tom Haller, Garth Hayes, Jim Hoppe, John Kating, Loren Martin, Larry Miller, Lawrence Mock, Gary Modrell, Fergie Olver, Charlie Pieper, Barry Robertson, Ernie Rodriguez, Al Schwartzkopf, Jose Tartabull, Floyd Temple, Ron Wiley, Babe Williams, Larry Yogi
1958 - Higginio Alvarez, Jerry Coody, Bob Foster, Homer Garner, Quinton Gray, Bob Henry, Earl Huffman, Dennis Kerry, A.C. Miller, Bob Mistelle, Santiago Morciego, Fig Newton, Gerald Walling, Roberto Zayas
1960 Gary Kerr
---
25 August, 2010

Thank you! Hall of Fame Day was just a delight.
I won a slot in the Saskatchewan Baseball Hall of Fame because of you and your incredible support. My selection was essentially a symbol of your love of the game and your assistance in keeping the memories alive.
With family and friends at Battleford for the events, this was a remarkable day and Monika and I are deeply grateful and honoured.
The Hall recognized 13 individuals, five posthumously - the late Ned Andreoni, Ab Bidart, Norman French, Bennie Griggs and Roberto Zayas -- along with Keith Czemeres, Peter Fylyma, Hugh Huck, Robert McLane, Gary Nordal, Doug Schultz, Dennis Williams and me. The Fulda Flyers were recognized in the Team category and the Millards in the family grouping.
Jane Shury, the Hall President & CEO, and the board put on a fabulous day of activities highlighted by the dinner.
Here's my cheering section : Standing (left to right) - Donnabelle King, Mark Mah, Zachary Mah, Jay-Dell Mah, Henry Mah, Margaret Mah, Donelda Anderson, Betty Tegenkamp , Angie Ewanowich , Anita Weaver, Keith Davidson.
Seated (left to right) - Gloria Laun, Monika Mah, Maureen Bain, Marilyn Thorpe, Doreen Dubreuil, Doug Abraham. Eugene Ewanowich was also in attendance as was Norman Thorpe (taking the photo).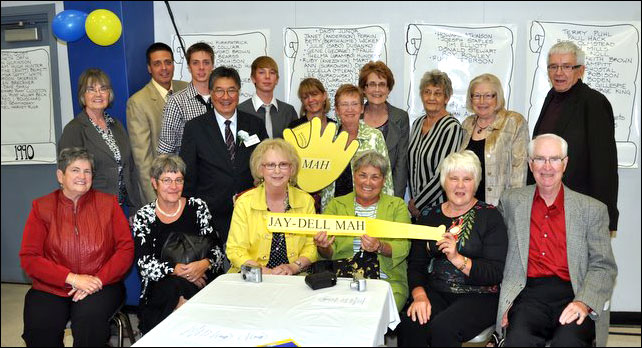 I was very touched by a telegram from Lil & Rodney McLean (widow and son of the late Joe McLean who was one of the major backers of baseball in Lloydminster) which was read at the dinner. I had some great telephone conversations with Lil, who is nearing 100 now, a couple of years back in which she remembered everything about the old hometown, and brought my attention to some detailed scrapbooks which she had maintained on Lloyd baseball.

I've found my update causing a few more problems than expected, but I think I've managed to catch and correct the major page errors (mainly on the News pages). There is a big problem with the home page and the individual yearly pages for those who use Internet Explorer (as opposed to Firefox or Chrome). Explorer doesn't seem to be able to handle three columns or pages with sidebars .I hope to figure out a fix over the next few days. Thanks for your patience.
---
18 August, 2010

OK. I'm going to try uploading a mix of the revised and the older pages to the site. Cross your fingers.
I am hoping there will be very few linkage problems and missing graphics, but there's always the prospect of some trouble with such a large number of pages and pictures and a meld of two different web authoring programs. (The old sections will be pretty easy to spot with the maroon colour, the new with the green.)
Here we go! Please let me know if you note any missing or unusual stuff.
(Already I see a couple of problem areas. On some of the older News pages some text has been dropped and there are some formatting problems and inadvertent hyperlinks. We'll get that cleaned up next week.)
---
17 August, 2010

A big round of applause for Darin Krueger, Director of Parks and Recreation for the city of Williston, ND!
Earlier this month, a gentleman from Winnipeg stopped off at the ballpark in Williston to ask for assistance in tracking down his long-lost family.
In spite of some communication difficulties - the visitor had no hearing - Darin sat in for over an hour as David (we'll call him) told a touching story of having been given up for adoption and placed in a foster home in Winnipeg in the early 1950s.

David managed to uncover a bit of his mother's history, especially the fact she was married at the ballpark in Williston.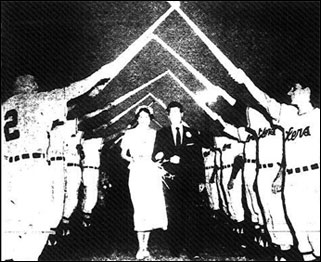 Darin sat down at his computer and began searching the internet for any sign of the story. Quickly he came upon my site and information about the Williston Oilers when they played in the ManDak League.
And, a few pages further on, Darin discovered a story on the site about a ballpark wedding at the Williston park.
Oilers' player Bill Cleveland had married a Canadian girl prior to a game in July 1954. In was pretty big news at the time with a headline right across the sports page.
And, later a photo of the event in the Williston Herald.
Thus, with thanks to Darin Krueger, "David" has been able to discover his mother's maiden name, her hometown, and possibly his father's name. A good start for the family tree.
---
Update : 15 August, 2010


Ed Stefureak moves to a higher league. The local slugger passed way August 9th at the age of 76.
He was one of the most feared hitters on the prairies during the late 1950s and 1960s playing for Weyburn, North Battleford, Lloydminster, Regina and Yorkton. As playing manager of the Regina Red Sox in the Southern Saskatchewan League, Stefureak could be found near or at the top in batting average and home runs each summer. He won the batting title in 1962 with a .390 mark and repeated in 1964 when he hit .389. In 1965 he was runner-up at .358.
He won a call-up to the tough Western Canada League in 1957 and responded with a .320 average and drove in 14 runs in 14 games. There's a photo here showing Ed being congratulated for a game-winning homer for the Lloydminster Meridians.
Stefureak, born September 7, 1933, is survived by his wife, Jeanette; daughters, Lauralynn (Patric) and Carol (Rob); sons, Edward Jr. (Marilyn), Michael and Peter; four grandchildren, five great-grandchildren; sisters, Mary (Frank) and Vicky; brothers, Matt (Beverly), Willis and John; he was predeceased by his parents, Peter and Annie and his sister, Elisabeth. Funeral Service and Interment on Monday, August 16 at 10:00 a.m. at St. Mary's Romanian Orthodox Church, Boian, Alberta (northeast of Edmonton).
---
Update : 10 August, 2010

Well, within a couple of hours of posting the 1950 Delisle photo with some missing names, Rich Necker of Regina was on the phone to Bev Bentley who confirmed the names we had guessed and added the rest. The full list is below
---
Update : 09 August, 2010

A paper from my old hometown has also published a piece on the Hall of Fame induction. The pdf versions of the Lloydminster Source article are here : Page One Page Two
Previously, my current hometown paper carried a nice item. Arrow Lakes News
Thanks for all the notes. I am really thrilled by the whole thing.
Also had a call from CBC Radio for an interview Monday afternoon. I had no idea it would get this kind of coverage! (I ended up doing interviews on the local CBC radio outlets in Victoria, Vancouver and Saskatchewan.

Big thanks to Max Weder, master collector from Vancouver. The former Delisle, SK resident has come across some photos of the Delisle Gems, the team of the famous Bentley brothers. I'm quite sure it's the 1950 team.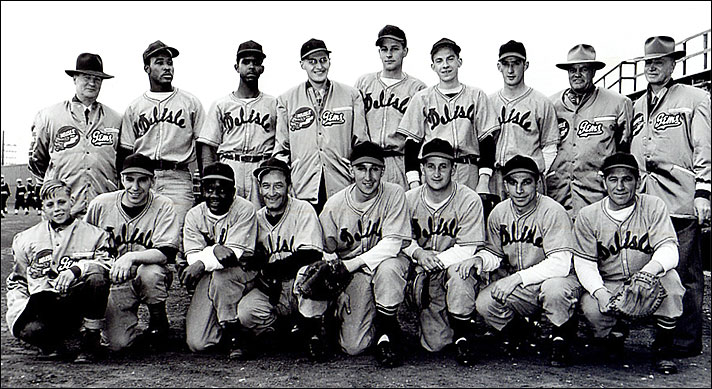 Back row (left to right) - George Orchard (Exec), Bennie Griggs, Joe Hollin Chretien, Ernie Vogel (Exec), Murray Coben, Doug Gostlin, Jim Shirley, Bill Orchard (Exec), George Cosgrove (Secretary). Front row (left to right) - Arlo Goodwin (batboy), Max Bentley, Eddie Brown, Dick Piper, Bev Bentley, Dick Butler, Doug Bentley, Reg Bentley.
Here are all the names I have for the 1950 Delisle club : Bentley Bev 1B, Bentley Doug OF, Bentley Max 3B/P, Bentley Reg C, Brown Eddie 2B, Butler Dick OF, Coben Murray P, Chretien Joe Hollin OF/3B/P, Gostlin Doug P/OF, Griggs Bennie P/1B, Kembel Reinie P/IF, Morris OF, Piper Dick SS, Shirley Jim C, Shockey Glen P. So most covered in the photo above.
In the photo at the left, that's Bennie Griggs at the left with Eddie Brown (centre) and Sherman Watrous (right).

Also a note to Beth Lorimer Francois and R. Belick. I tried to send emails, but obviously you've changed email addresses. Please get in touch.

Good to hear from Brack Bailey about the mini-reunion at Lee Murphy's in Montana. Brack reports a great time had by all. Unfortunately I couldn't make the trek.